Tesla Supercharger Circuit: Here Are Five Model S American Road Trips You Can Take Without Paying For Electric Fuel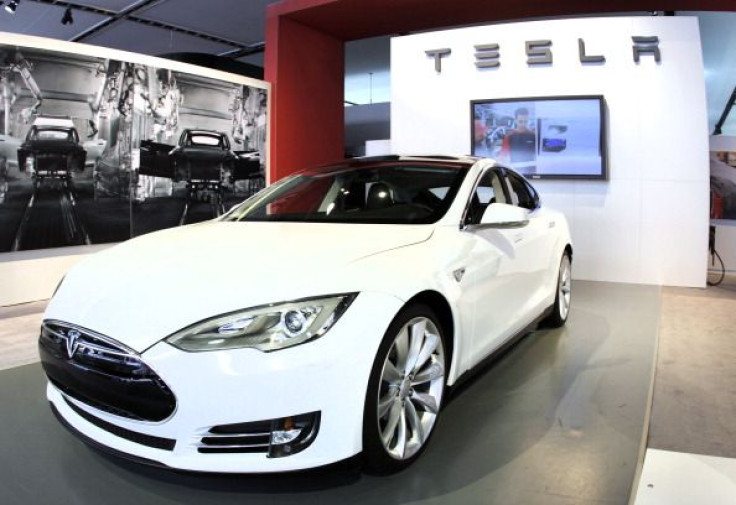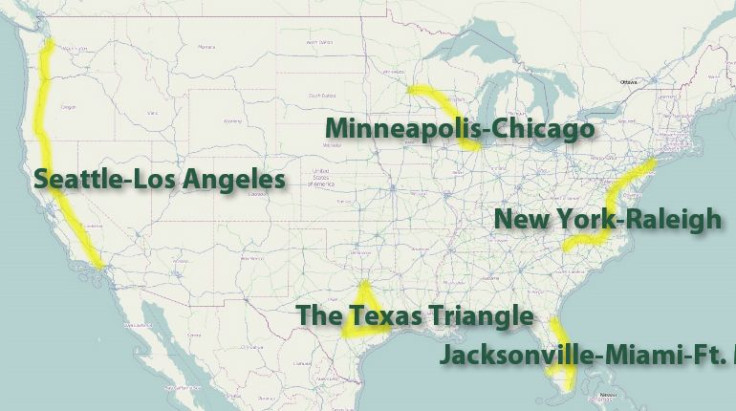 Tesla Motors Inc. (NASDAQ:TSLA) is busying building out its Supercharger network in North America and Europe, but it still has a long way to go before it covers either region completely.
Similar to the way telecommunications companies gradually built out their cellular coverage networks over time, Tesla is adding its charging stations strategically, building each station with an eye toward servicing the largest number of customers at a time.
Nearly half of all current Supercharger stations, where Model S owners can quickly charge their car compliments of Telsa, are dotted along the West Coast. Much ado was made last month when Telsa completed enough of its West Coast quick-charge stations to take a driver from Vancouver to Tijuana.
While it's technically true this journey is possible, the Model S maximum range of 265 miles isn't enough to get you back from Tijuana to the nearest station in Los Angeles, which is roughly a 280-mile round trip. On the return trip a driver would have to plug in at a third-party charging station, an RV park, or other source somewhere on your way back to L.A.
Which begs a question: where in the U.S. can Model S owners drive their cars right now, round trip, without paying anything for fuel?
Here are five round-trip, free-fuel road trips that are possible right now. These road trips assume you're starting with a fully charged Model S with the extended 265-mile range, sticking to main routes. The Supercharger network is still too small in most cases for owners to completely rely on free charging, but these road trips would be technically possible without using any electricity except what is provided by a Tesla Supercharger.
Seattle to Los Angeles, 2,200 miles round trip
This is by far the easiest road trip to take relying solely on the Tesla Supercharger network. There are 15 charging stations all along the West Coast, which gives drivers the greatest amount of latitude to take scenic side trips and still get back to a Supercharger for a free top-off.
Minneapolis to Chicago, 818 miles round trip
There isn't a Supercharger in Minneapolis yet, but thanks to the one that opened last week in Mauston, Wis., 198 miles away, a Model S can make the trip to Chi-Town and back, though in the 60 kWh Model S (which has a 208-mile range), that trip to and from the nearest station from Minneapolis would be a gamble.
New York City to Raleigh, 1,000 miles round trip
There are six active Supercharger stations between Darien, Conn., 46 miles north of New York City, and Charlotte, N.C. But getting to Charlotte, North Carolina's southernmost city, is just out of reach for a return to the Supercharger station in Rocky Mount, N.C. But Raleigh and back is 118 miles, leaving more than enough power to get back.
Jacksonville to Miami, 690 miles round trip
Florida has three Supercharger stations, according to Tesla's latest quick-charger map, enough to traverse much of the East Coast of the Sunshine State. The Supercharger station in Port St. Lucie connects Miami to the state's border with South Carolina. The station in Fort Meyers on the state's southern Gulf Coast allows free travel across the peninsula north of Lake Okeechobee.
The Texas Triangle, 710 miles
Five strategically placed Texas Supercharger stations in Waco, Corsicana, Huntsville, San Marcos and Columbus allows easy travel from Dallas to San Antonio to Houston and back to Dallas, covering most of the state's largest cities. Free-fuel long distance travel is possible around this geographic triangle.
So how much would it cost to drive these 5,418 miles in a gasoline burner? In a Lexus LS -- a comparable gas burning full-sized luxury sedan – it would cost $1,288 worth of fuel, according to the latest estimate of regional average fuel prices by the American Automobile Association.
© Copyright IBTimes 2023. All rights reserved.