Moderna COVID Vaccine Is Under Investigation For This Reason
The California Department of Public Health has opened an investigation into one lot of a COVID vaccine from Moderna after it possibly caused several severe allergic reactions.
The lot, which contained about 300,000 doses of the drug, has been recommended by California State Epidemiologist Dr. Erica S. Pan to stop being administered while it is under investigation by the state, Moderna, and the Centers for Disease Control and Prevention, and the Food and Drug Administration.
The doses of the vaccine were distributed to 287 providers across California from Jan. 5 to 12.
At one community vaccine site in San Diego, several individuals had severe allergic reactions thought to be caused by the drug during the 24-hour observation period. The health department said that fewer than 10 of these people needed medical attention.
While the health department did not detail exactly what symptoms the individuals suffered during the allergic reaction, anaphylaxis can often include low blood pressure, dizziness, rapid heartbeat, shortness of breath, and fainting, CNN said.
The vaccine site that administered the inoculations closed for a few hours after the adverse reactions occurred and then switched to another vaccine lot to begin administering the Moderna COVID vaccine again, the health department said. No incidents of allergic reactions have been reported by other vaccination sites that administered the same lot of the drug.
Dr. Pan said in a statement about the decision to pause the vaccine lot, "Our goal is to provide the COVID vaccine safely, swiftly and equitably."
She continued, "Out of an extreme abundance of caution and also recognizing the extremely limited supply of vaccine, we are recommending that providers use other available vaccine inventory and pause the administration of vaccines from Moderna Lot 041L20A until the investigation by the CDC, FDA, Moderna and the state is complete. We will provide an update as we learn more."
The health agency maintained that while minimal data exists on adverse reactions related to the Moderna COVID vaccine, a similar vaccine shows that the anaphylaxis rate is approximately 1 in 100,000 people.
"The company is fully cooperating with [the California Department of Public Health] in investigating these reported adverse events," Moderna told CNN. "...at this point Moderna is unaware of comparable adverse events from other vaccination centers which may have administered vaccines from the same lot."
The news of the investigation comes as Pfizer's COVID vaccine is also being examined after Gregory Michael, an obstetrician and gynecologist from Miami's Mount Sinai Medical Center, died from a brain hemorrhage earlier this month 16 days after receiving the shot.
Another 23 elderly, frail people died after receiving the COVID vaccine from Pfizer in Norway. The deaths are being accessed by the Norwegian Medicines Agency and the National Institute of Public Health.
To date, the CDC said that 12.2 million doses of the COVID vaccine have been administered to 10.5 million people.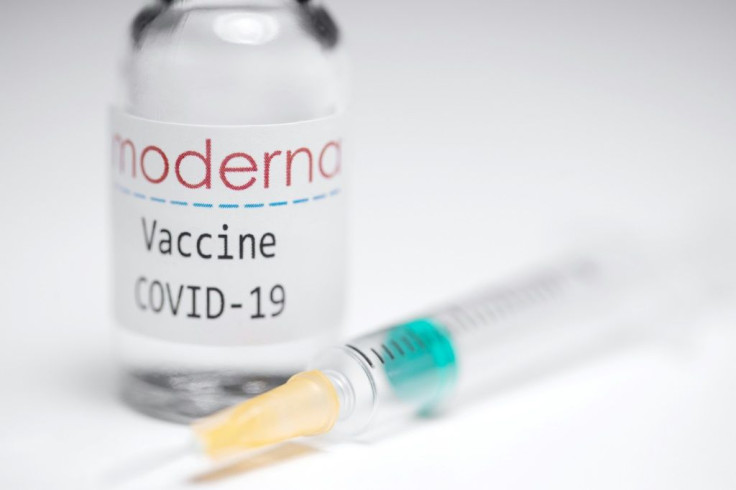 © Copyright IBTimes 2023. All rights reserved.