23 More Deaths Following COVID Vaccinations From Pfizer
The Norwegian Medicines Agency and the National Institute of Public Health has reported 23 deaths that it believes are associated with the COVID-19 vaccine.
The deaths all occurred in elderly people, who were frail, after receiving their first dose of the vaccine.
Of the 23 deaths, 13 have been assessed by the department, with Sigurd Hortemo, chief physician at the Norwegian Medicines Agency, indicating that a common adverse reaction occurred from the mRNA vaccine, including fever and nausea, and contributed to the deaths of some of the elderly recipients of the shot.
The agency said that large studies of the vaccine, which was identified by the New York Post as the Pfizer-BioNTech COVID vaccine, did not include patients that were unstable or had acute illnesses. The studies also did not have many participants that were over the age of 85.
The Norwegian Medicines Agency said in a statement, "In Norway we are now vaccinating the elderly and people in nursing homes with serious underlying diseases, therefore it is expected that deaths close to the time vaccination may occur."
It continued by saying, " We cannot rule out that adverse reactions to the vaccine occurring within the first days following vaccination (such as fever and nausea) may contribute to more serious course and fatal outcome in patients with severe underlying disease. "
Norway has reported 517 deaths from COVID-19, according to data from Johns Hopkins University. The health agency said that on average, 400 people die in the country each week in nursing homes and long-term care facilities.
As a result of the deaths, the Norwegian health agency has updated its COVID-19 vaccination guide with more detailed advice on vaccinating frail elderly patients with underlying health conditions.
The deaths, however, are not concerning to the country's health officials as Steinar Madsen, medical director with the agency, told Norwegian news outlet NRK (via New York Post), "We are not alarmed by this. It is quite clear that these vaccines have very little risk, with a small exception for the frailest patients.
"Doctors must now carefully consider who should be vaccinated. Those who are very frail and at the very end of life can be vaccinated after an individual assessment," he said.
The news of the deaths in Norway comes as the U.S. health officials investigate the death of Gregory Michaels, an obstetrician and gynecologist from Miami's Mount Sinai Medical Center, who died 16 days after receiving the Pfizer-BioNTech COVID vaccine from a brain hemorrhage.
Norway has vaccinated 30,000 people as of last month with either the Pfizer-BioNTech or Moderna COVID vaccine, the Post said.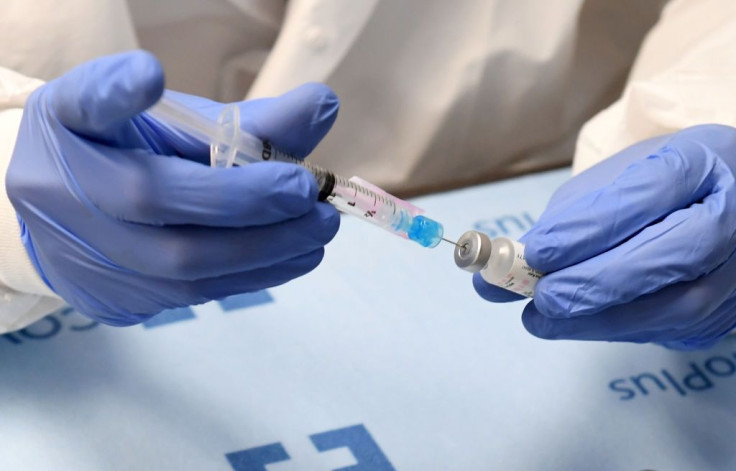 © Copyright IBTimes 2022. All rights reserved.
FOLLOW MORE IBT NEWS ON THE BELOW CHANNELS