Gregory Michael Death Investigation: Pfizer Gives Update On COVID Vaccine Safety
Pfizer said it has started an investigation into the death of Gregory Michael, an obstetrician and gynecologist at Miami's Mount Sinai Medical Center, after he received the COVID-19 vaccine.
Michael, 56, who developed the rare blood disorder thrombocytopenia after receiving the COVID vaccine, had his medical condition documented by his wife, Heidi Neckelmann, in a Facebook post on Jan. 5. He died on Jan. 3 after suffering a brain hemorrhage.
Michael died just 16 days after receiving the first dose of the COVID vaccine on Dec. 18, which Neckelmann claimed caused his death. In her Facebook post, she said he died "due to a strong reaction to the COVID vaccine."
Pfizer released a statement to Bloomberg on Tuesday that said the evidence gathered so far doesn't suggest a connection to the vaccine.
It told the news outlet that its clinical trials and data since the vaccine was authorized by the U.S. Food and Drug Administration in its initial conclusion of evidence "doesn't suggest a causal association to the vaccine."
"To date, millions of people have been vaccinated and we are closely monitoring all adverse events in individuals receiving our vaccine," Pfizer said. "It is important to note that serious adverse events, including deaths that are unrelated to the vaccine, are unfortunately likely to occur at a similar rate as they would in the general population."
In a statement to The New York Times, Pfizer said, "There have been no related safety signals identified in our clinical trials, the post-marketing experience thus far, or with the technology used to make the vaccine. Our immediate thoughts are with the bereaved family."
The Centers for Disease Control and Prevention is aware of Michael's death as Tom Skinner, a spokesman for the agency, said it "will evaluate the situation as more information becomes available."
Skinner also said, "Our thoughts are with the family during this heartbreaking time."
To date, there have been over 9.3 million doses of the COVID vaccine administered, according to the CDC.
The Times reported that there have been 29 cases of anaphylaxis – a severe allergic reaction – but none were fatal. Some people reported minor side effects from the COVID vaccine, such as arm soreness, fatigue, headache, or fever.
Neckelmann said in her post that Michael was a supporter of the COVID vaccine and "very healthy."
She went on to say that "I believe that people should be aware that side effects can happened, that it is not good for everyone and in this case destroyed a beautiful life, a perfect family, and has affected so many people in the community."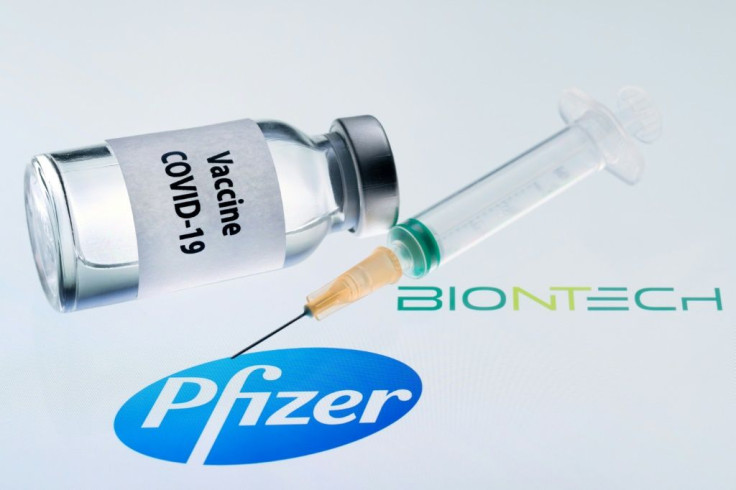 © Copyright IBTimes 2023. All rights reserved.