Mongolia Snubs Canadian Gobi Desert Mine Explorer Entree Inc, Partly Owned By Rio Tinto, On Massive Oyu Tolgoi Mine, At Least For Now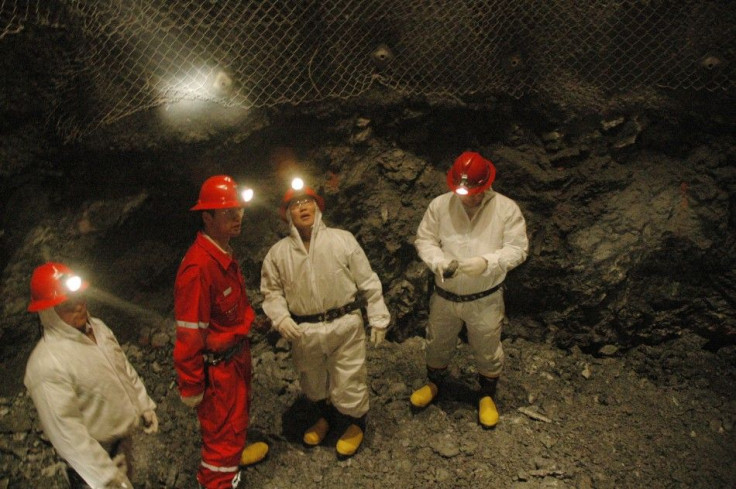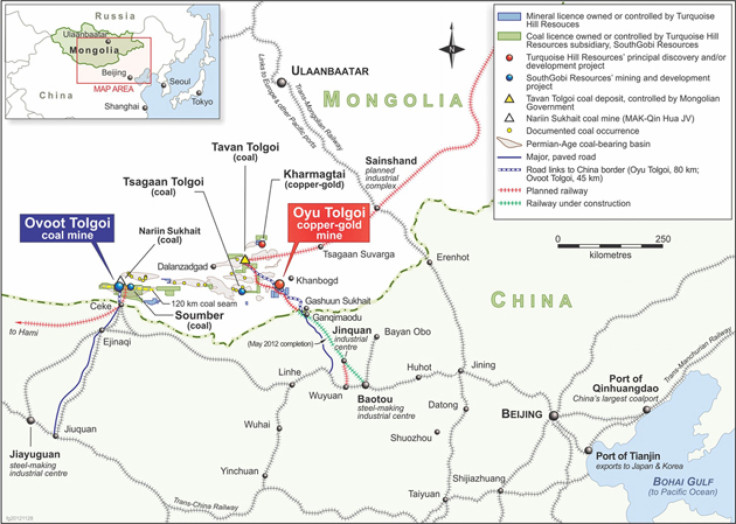 The Mongolian government is suspending mining licenses for a Canadian company exploring near the massive Oyu Tolgoi complex in the south Gobi Desert, which has caused problems with Rio Tinto PLC's (LON:RIO) attempts to secure $6 billion in loans linked to the mine.
The Oyu Tolgoi, or "Turquoise Hill," gold-copper ore deposit, which was scheduled to begin operations sometime this year, is the country's largest financial undertaking involving the Mongolian government and London-based Rio Tinto.
In a surprise move this week, the government suspended two license applications for Vancouver-based minerals exploration company Entree Gold Inc. (NYSEAMEX:EGI), which had been exploring areas around the Oyu Tolgoi complex, the Wall Street Journal said. Rio Tinto controls the Oyu Tolgoi mine and owns about 24 percent of Entree, through its holdings in Turquoise Hill Resources Ltd (TSE:TRQ), a global minerals exploration and development company.
Rio Tinto also owns 66 percent of Oyu Tolgoi LLC, which controls the complex; the government owns the rest. Entree had been trying to convert two exploration licenses into mining permits when the government made its move.
"This suspension means that Entree is not allowed to sell or transfer the licences for the time being," the company said on Wednesday.
Meanwhile, the Mongolian government and Rio Tinto are bickering over alleged unpaid taxes and cost overruns at the site, Bloomberg reported. The two sides are set to meet this week to work out their differences as Oyu Tolgoi LLC's current budget nears expiration.
So is this another example of resource nationalism, the propensity of some countries to shun foreign investment in strategic industries, or to expropriate them, as Argentina did last year, when it seized a controlling interest in YPF, a subsidiary of Spanish energy giant Repsol SA?
Not really. Mongolia isn't expropriating the mine, and in the end it could simply be a battle over stakes, with the government hoping to up its share from the current 34 percent.
"In Mongolia there is a parade of ideologies and slogans that are being lumped into the category of resource nationalism," Julian Dierkes, an Asia scholar at the University of British Columbia, said in a recent editorial piece in the Financial Times. "They range from the obscure fringes of blood-line focused nationalism to the concerns of dedicated and serious politicians who are genuinely grappling with the challenges that rapid, almost instant, economic growth on the basis of a resource boom is bringing with it."
© Copyright IBTimes 2023. All rights reserved.
FOLLOW MORE IBT NEWS ON THE BELOW CHANNELS