'Monster Hunter' Live Action Movie Teaser Leaks Online [WATCH]
The "Monster Hunter" franchise is a series of video games with fantasy themes and action and role-playing elements. The franchise has been around since 2004 and has gathered quite the following. It should come as no surprise that a live-action movie based on the franchise is being made. Here's what you need to know about the new "Monster Hunter" live-action movie.
The latest installment in the franchise is "Monster Hunter: World." This game is considered to be Capcom's best-selling game and is a fan favorite. So when they announced that a movie heavily inspired by the series was being made, many fans of the franchise, both new and old, were excited to find out more about it. One lucky fan did just that and more.
A fan who was at the Shanghai International Film Festival managed to record a behind-closed-doors teaser for the upcoming "Monster Hunter" movie. You can watch the video below.
Since it was filmed in secret, we can't really expect HD quality from the video. However, just having a glimpse at the movie should be enough to excite fans even more.
The movie will star Milla Jovovich, Ron Perlman, Diego Boneta and Tony Jaa, to name a few. Jovovich takes on the role of Natalie Artemis, an original character created specifically for the movie and Tony Jaa takes on the role of an unnamed hunter.
The synopsis of the movie on FilmAffinity reads: "Behind our world, there is another: a world of dangerous and powerful monsters that rule their domain with deadly ferocity. When Lt. Artemis (Milla Jovovich) and her loyal soldiers are transported from our world to the new world, the unflappable lieutenant receives the shock of her life. In her desperate battle for survival against enormous enemies with incredible powers and unstoppable, revolting attacks, Artemis will team up with a mysterious man who has found a way to fight back."
The "Monster Hunter" live-action movie is being directed by Paul W.S. Anderson, who previously worked on the Resident Evil live-action movie series, and is set to be released on Sept 4, 2020.
While it's not quite true to the source material, a live-action "Monster Hunter" movie would still be pretty cool.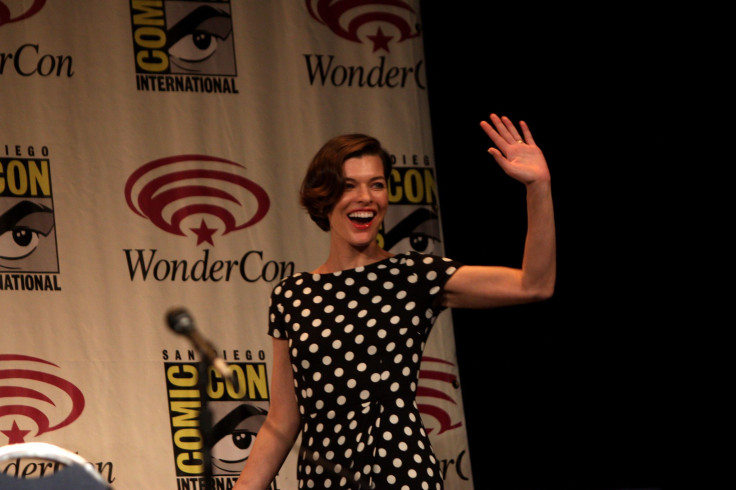 © Copyright IBTimes 2023. All rights reserved.