More Than 1,100 Homes Destroyed as North Carolina Tallies Cost of Hurricane Irene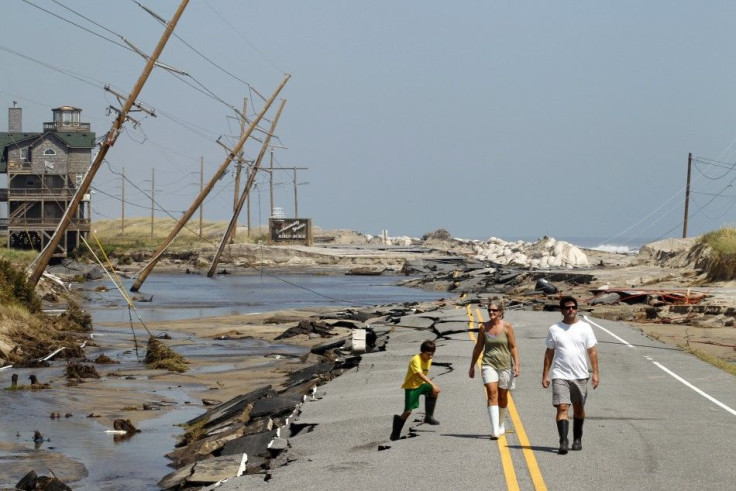 As North Carolina assessed damage from Hurricane Irene, Governor Bev Purdue said the storm destroyed or severely damaged more than 1,100 homes, resulting in more than $70 million in damages in the seven hardest-hit counties.
That figure will likely escalate as state and federal officials tally the losses arising from crop damage, clean-up costs, and road and bridge repairs.
Most beaches that closed ahead of Irene will reopen for Labor Day weekend as summer tourists and residents catch a few rays of sun. "Three-hundred-plus miles of our coastline is now open for business," said Purdue. "Many of our beaches are open and will continue to open for the holiday week and weekend, and we urge folks to come to North Carolina."
Although power has been restored to thousands of residents, particularly along the eastern coast, Progress Energy said 23,000 of its customers are still without power, but hopes to restore service by Wednesday night. Dominion Power said 29,000 of its customers remained powerless.
Although most roads closed by the storm have reopened, the state's Transportation Department indicated Highway 12 -- the main road that connects Cape Hatteras National Seashore to the mainland -- has major structural problems.
To aid with the recovery program, President Barack Obama signed federal disaster declaration for seven of the state's worst-hit counties -- Dare, Craven, Beaufort, Tyrrell, Carteret, Pamlico and Hyde. Under the declaration, these counties will receive federal grants for temporary housing, home repairs, and low interest loans.
We're grateful for that rapid response, Perdue said. Our fellow North Carolinians who suffered losses during this storm need to start rebuilding their lives now.
© Copyright IBTimes 2023. All rights reserved.