More Buyers Prefer iPhone 6 Plus Over iPhone 6, But Both Models Are Expected To Lure Android Users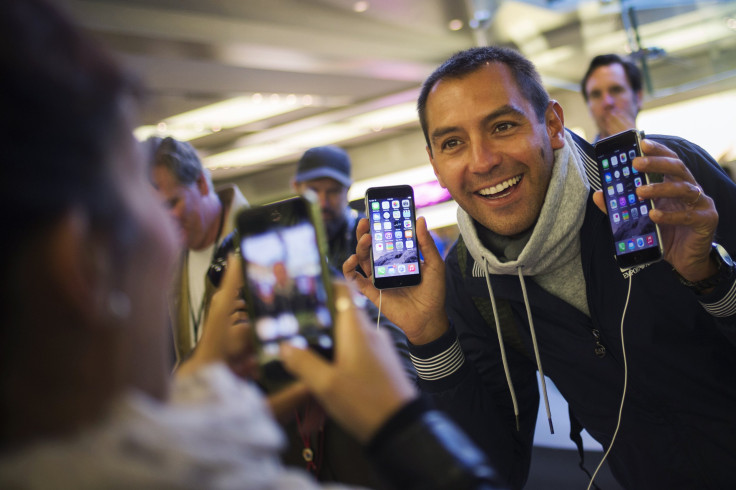 Apple's attempt at the storied "phablet" -- the iPhone 6 Plus -- could outshine its smaller counterpart in the short term as the device flies off shelves at the company's stores in the U.S., according to a survey by Piper Jaffray. The survey's findings follow analysts' predictions that both new iPhones will convince Android fans to switch to Apple.
Gene Munster, an analyst at Piper Jaffray, said in a report that the iPhone 6 Plus is turning out to be "more popular" among buyers than the iPhone 6. The iPhone 6 Plus, which comes with a 5.5-inch display, outsold its smaller counterpart with a 4.7-inch display, in the first weekend that the phones became available. However, Munster expects both iPhone 6 models to attract an equal number of buyers in the coming weekend, with the smaller handset eventually attracting more customers over time, Bloomberg reported, adding that the iPhone 6 Plus is already selling out at some company stores in the U.S.
The survey, which was conducted among 386 customers waiting in line in Minneapolis and New York on Sunday to buy the new iPhones, found that 57 percent of respondents intended to buy the iPhone 6 Plus.
In addition, more buyers also said that they were willing to pay more for greater storage capacity on either version of the iPhone 6, rather than spending on the iPhone 5s. According to Munster, 22 percent of the respondents chose the 16GB model, 52 percent of them picked the 64GB one while 26 percent opted for the new 128GB versions of the iPhones.
The increasing popularity of both higher storage capacity and larger handsets "will provide an incremental benefit to gross margins," Munster said in the report, adding that this shift in consumer preference is expected to help Apple's revenues exceed analysts' average estimate by 9 percent and earnings estimates by almost 12 percent by the end of December, Bloomberg reported.
Luring Android Switchers
Following Apple's announcement that it sold more than 10 million units of the iPhone 6 and iPhone 6 Plus during opening weekend, many analysts have high hopes for this year's iPhone upgrade cycle, with some expecting the new iPhones to attract more Android users.
According to Michael Walkley of Canaccord Genuity, a greater number of Android smartphone users are likely to switch to the iPhone than in previous years, and Samsung will bear the brunt of this loyalty switch, Apple Insider reported.
Timothy Arcuri, an analyst at Cowen & Company, expects that the new iPhone models will lure in high-end Android switchers. Although Apple is yet to speak about the iPhone 6's availability in China, the company "is working feverishly" to solve regulatory issues, which have reportedly been preventing the device's launch in the country, according to Arcuri.
© Copyright IBTimes 2023. All rights reserved.