Getting Rid Of The 32 GB iPhone Might Be One Of The Most Profitable Decisions Apple's Ever Made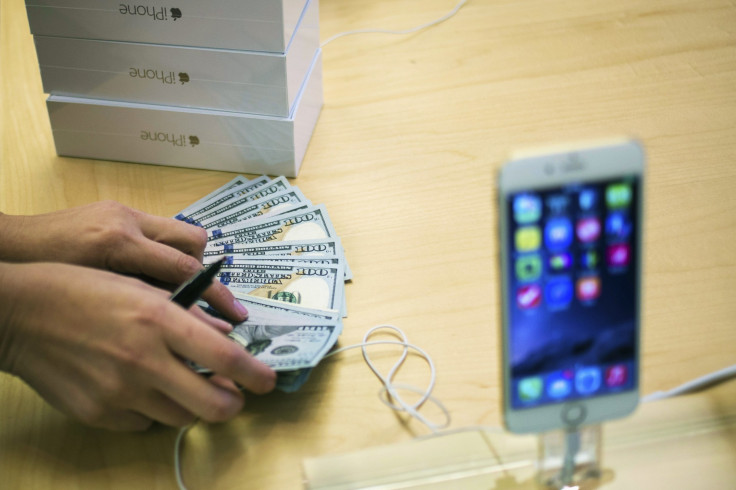 Apple discontinued the 32 GB option for its new iPhone 6 devices, leaving customers with the choice among 16 GB, 64 GB or 128 GB. For many users, this effectively makes the 64 GB option the new base model, and Apple stands to reap an extra $100 every time a paying customer agrees.
In demonstrating the phone onstage, Apple CEO Tim Cook repeatedly boasted about the high-quality camera that shoots great photos and video, and these media take up more than a little bit of storage over the lifetime of your phone. Between the photos and video, apps, stored music and whatever other data stored on a phone, it's now entirely too easy to max out 16 GB of storage.
The jump to 64 GB is substantial and will offer more than enough capacity for the majority of users that might have otherwise opted for 32 GB. Now that that option is no more, Apple is collecting an extra $100 from everyone who realizes that 16 GB isn't enough storage. The 64 GB iPhone 6 and iPhone 6 Plus may very well be Apple's new profit-making machines.
Noted Apple pundit John Gruber lays it out as follows:
But I don't understand why the entry level storage tier remained at a meager 16 GB. That seems downright punitive given how big panoramic photos and slo-mo HD videos are, and it sticks out like a sore thumb when you look at the three storage tiers together: 32/64/128 looks natural; 16/64/128 looks like a mistake.
Mistake or not, Apple's record-smashing weekend tells a story of product success.
© Copyright IBTimes 2023. All rights reserved.