More Coronavirus Retail Casualties: 'Half' Of America's Malls Could Close In Retail Apocalypse
As the pandemic wages on, the retail industry is expected to continue to struggle with more store closures, rent defaults, and bankruptcies. Malls will be among the hardest hit, with an estimated 1,100 locations in the U.S. anticipated to shutter their doors going into next year due to the pandemic.
Jan Rogers Kniffen, a veteran retail executive and JRK Worldwide Enterprise founder, told Yahoo Finance Live, "There are 110,000 stores in America. In total, we think there is going to be at least 25,000 of those 110,000 stores closed from now through the time COVID-19 ends and we get to the other side of it.
"So in the malls, we could see of 1,100 enclosed malls in America, we could see half of those go dark or be changed dramatically in nature," she added.
Throughout 2020, in what is being called the "Retail Apocalypse," more than 8,000 retail stores have closed, according to data from Coresight Research (via Yahoo Finance). This list includes major retailers such as Macy's, Lord & Taylor, JC Penney's, Gap, H&M, Bed Bath & Beyond, GNC, Brooks Brothers, Tuesday Morning, Nordstrom, Art Van, and Hallmark.
Some of the closures were the result of bankruptcy, including JC Penney, GNC, Brook Brothers, Art Van, Tuesday Morning, Lord & Taylor parent company Le Tote, Men's Warehouse parent company Tailored Brands, Ann Taylor parent company Ascena Retail Group, Neiman Marcus, J. Crew, Lucky Brands, and RTW Retailwinds, which owns New York & Co. More recently, Stein Mart and Guitar Center filed for Chapter 11.
With so many retailers filing for bankruptcy protection and closing store locations, it is leaving mall operators with dark stores and low foot traffic. The shift in consumer shopping habits is also compounding the issue, which was evident over the Black Friday holiday shopping season.
On Black Friday, online sales increased by 21.6% year-over-year, reaching a record-breaking $9 billion, according to Adobe Analytics. Thanksgiving Day also brought in $5.1 billion in online sales - just shy of its $6 billion forecast and up 21.5% over a year ago, according to data from the firm.
Malls suffered on Black Friday as traffic dropped by 45.2% over last year. Consumers looked to avoid crowds to prevent the spread of the coronavirus, and shopper visits to retail stores fell by 52.1% overall on Black Friday from a year ago, according to data from Sensormatic Solutions.
Paul Trussell, Deutsche Bank retail analyst, said Black Friday mall traffic was down so much that it "looked like traffic on a typical Saturday."
"During our channel checks in New York City and Riverhead, NY, Paramus, NJ, Westport, CT, Washington, D.C., and Jacksonville, FL areas, we observed a much slower in-store start to holiday shopping than in prior years," he told Yahoo Finance. "In fact, Black Friday, in our view, looked like traffic on a typical Saturday for most of the day until picking up early afternoon."
The Centers for Disease Control and Prevention had advised shoppers to stay home on Black Friday to prevent the spread of the coronavirus, saying that large shopping crowds presented a serious risk. The agency recommended shopping online to avoid contracting the virus.
For retailers, the next year doesn't look much better either. They are continuing to find ways to cuts costs as the fourth quarter remains down, and the uncertainty of the pandemic continues to weigh on consumer spending as unemployment remains up, Yahoo Finance reported.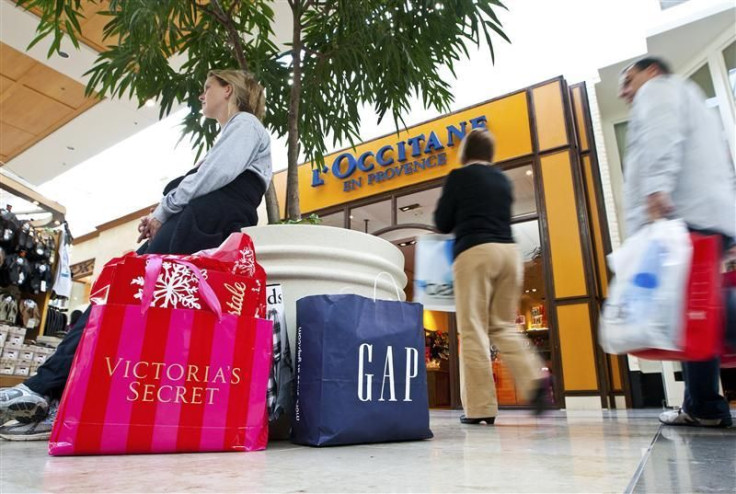 © Copyright IBTimes 2023. All rights reserved.