More Walgreens Stores To Close In This City Due To Organized Theft: Is Your Location Affected?
Walgreens (WBA) is closing five more stores in San Francisco as a result of organized retail theft as people continue to unabashedly shoplift from its locations.
According to SF Gate, the stores will close in November. Walgreens spokesperson Phil Caruso told the AP, "Retail theft across our San Francisco stores has continued to increase in the past few months to five times our chain average."
Walgreens has closed at least 10 stores in San Francisco since the start of 2019, the Associated Press reported. Caruso said the mass shoplifting has increased despite the retailer's effort to beef up security measures.
One of the stores that Walgreens closed in the city in October 2020 on Van Ness Avenue was losing an estimated $1,000 a day in stolen merchandise, the San Francisco Chronicle reported. According to the news outlet, the shoplifting was often carried out in broad daylight that month, without any regard for getting caught.
Videos of people brazenly stealing from retailers have gone viral in recent months, fueling the increase of shoplifting incidents at stores across the U.S.
Ahsha Safai, San Francisco area supervisor for Walgreens, expressed his concern over the loss of one store on Mission Street, telling SF Gate, "This is a sad day for San Francisco. We can't continue to let these anchor institutions close that so many people rely on."
According to SF Gate, the Walgreens store closures affect locations at:
2550 Ocean Ave. will close on Nov. 8.
4645 Mission St. will close on Nov. 11.
745 Clement St. will close on Nov. 15.
300 Gough St. will close on Nov. 15.
3400 Cesar Chavez St. will close on Nov. 17.
Target has also closed stores in San Francisco due to the high theft rate. Other retailers in the area have reduced their hours, closing earlier than normal to thwart crime in the evenings.
In California, theft of less than $950 in goods is punishable as a nonviolent misdemeanor.
As of Wednesday premarket hours, shares of Walgreens were trading at $47.65, up 23 cents, or 0.49%.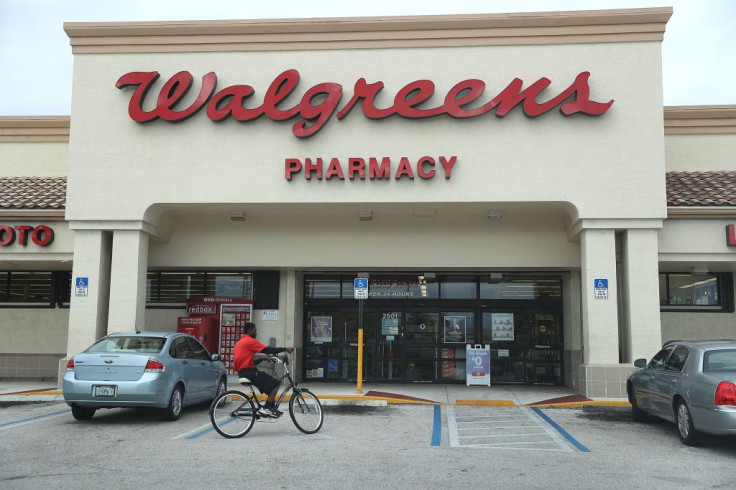 © Copyright IBTimes 2023. All rights reserved.