It's Hiring Season! Walmart And 4 Other Retailers Adding Workers For The Holidays
Walmart is one of several retailers that are adding to its workforce by hiring 150,000 new employees ahead of the holiday shopping season.
The retail giant said most of the new workers will be placed in permanent, full-time positions, with options for employees to pick up extra hours over the holidays.
"We're always looking to add great talent to our incredible team of dedicated associates – the everyday heroes who have been a constant force for good in their communities amidst the uncertainty of the past year," Julie Murphy, chief people officer at Walmart U.S., said in a statement.
"Before we know it, millions of customers will count on our team to help find those great gifts and holiday meals, and we'll be ready," she added.
Walmart employees earn an average hourly wage of $16.40, plus benefits such as no-cost college tuition and books, health insurance, paid time off, no-cost counseling, 401(k), parental leave, a 10% associate discount, plus discounts on cell phone plans, fitness memberships and more.
Interested candidates can apply in-store, online, or on the Me@Walmart app, where the company said in many cases they receive same-day job offers.
Kohl's
Also hiring for the holidays is Kohl's, which has announced that it is adding 90,000 employees to its team across its stores, distribution centers, and e-commerce fulfillment centers. Workers that sign on with the retailer will receive a bonus ranging from $100 to $400 for working through the holiday season.
Employees of Kohl's receive competitive wages, flexible schedules, an immediate 15% discount that can be stacked with other applicable Kohl's coupons, healthcare coverage for employees who work a minimum of 30 hours a week, and free onsite healthcare for distribution workers.
To apply for a position at Kohl's job candidates can visit Careers.Kohls.com or text APPLY to 24508. All interviews will be conducted by phone, the company said.
In addition, Kohl's will be holding a nationwide hiring event Oct. 21-23 at all stores, distribution centers, and e-commerce fulfillment centers from 11 a.m. to 7 p.m., where job offers will be received on the same day. Job candidates are encouraged to apply ahead of time, but they can also walk into any location for an on-the-spot interview, Kohl's said.
Target
Target is also hiring for the holidays, adding 100,000 seasonal workers, who will have the opportunity to stay onboard once the busy shopping season is over.
Target offers a $15 minimum wage and a debt-free education assistance program, in addition to recognition bonuses. It is also providing an additional 5 million hours to current employees to allow for more pay and flexibility through a mobile scheduling app to allow for shift swapping to make convenient scheduling changes.
"We've worked to provide our team members with more consistent schedules which means more consistent paychecks and a more consistent way to manage their life," Melissa Kremer, Target's chief human resources officer, said in a statement.
Interested job candidates can apply for a job at Target online.
Amazon
Amazon will hire 125,000 workers with an average starting wage of more than $18 per hour and up to $22.50 per hour in some locations.
Benefits for full-time employees include health, vision, and dental insurance, 401(k) with a 50% company match, 20 weeks parental leave, and college tuition for frontline employees. There is also a sign-on bonus of up to $3,000 in select locations.
To apply, job applicants can visit www.amazon.com/apply.
Macy's
Macy's is adding 76,000 full- and part-time employees at its Macy's Bloomingdale's, and Bluemercury stores, call centers, and distribution and fulfillment centers.
The department store retailer said 48,000 of the positions are for the holiday season, while the remaining jobs will be permanent roles with the company in either full- or part-time capacities.
Macy's offers competitive pay, a bilingual work environment, merchandise discount, flexible schedule, referral bonus of up to $500, weekend bonus program, and quarterly bonuses for qualifying workers.
A total of 21,200 of the open positions will be placed in Macy's fulfillment centers, with 50,000 Macy's jobs, 4,100 Bloomingdale's positions, and 315 Bluemercury roles hired. Another 300 workers will be hired for Macy's credit and customer service, and 200 positions will be dedicated to Macy's technology jobs.
Job candidates are encouraged to apply online at macysjobs.com, bloomingdalesjobs.com, or bluemercury.com.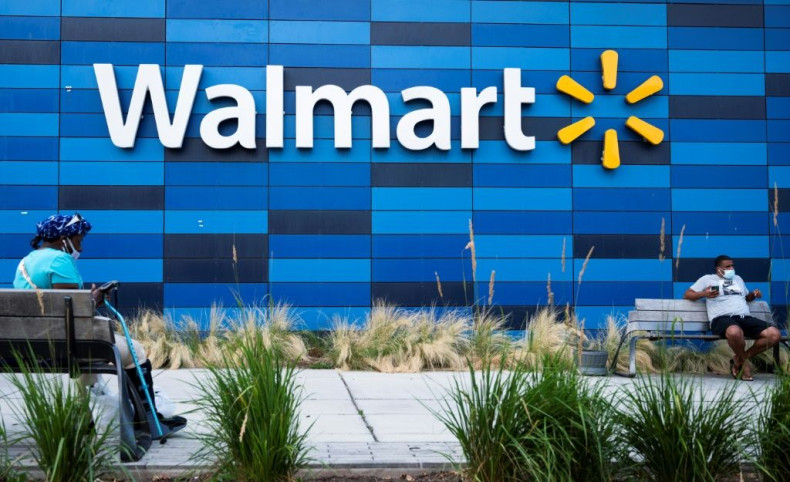 © Copyright IBTimes 2022. All rights reserved.