Morocco Homosexual Arrests: 2 Men Kissed In Public In Conservative North African Country, Officials Say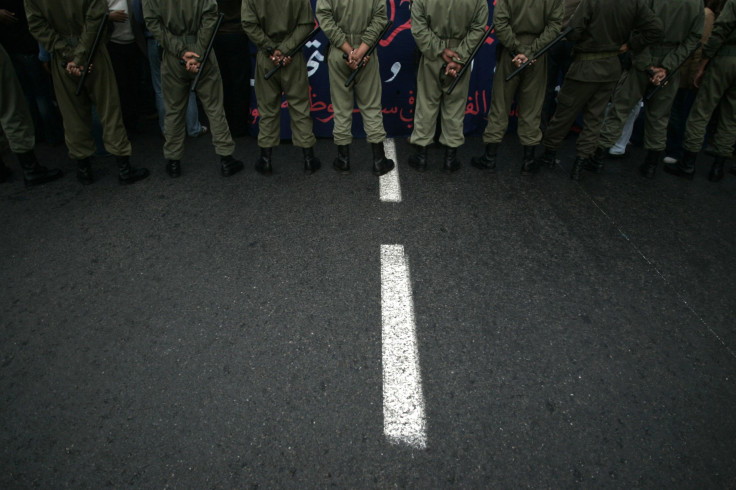 Two homosexual men were arrested Wednesday in Morocco for kissing in public during a defiant pro-gay protest over the country's policy outlawing homosexuality. The act is considered highly taboo in the conservative North African country that has routinely punished members of the gay community for being in violation of a law that made being gay a crime. Local officials announced the arrest on Thursday, June 4, Agence France-Press reported.
Police also arrested two French feminists Tuesday for their role in a pro-gay protest and expelled a Spanish woman from the country for demonstrating topless during the same protest. A local official called their actions "a series of provocations and harassment carried out by foreign organizations who deliberately violate Moroccan laws … to undermine morality."
The arrests this week in the city of Rabat came one week after three Moroccan men were each given three-year jail sentences for being gay. In that instance, authorities were told by an unidentified source that two men were engaged in sexual activity before they were "caught in the act," NDTV reported. A friend who reportedly introduced the two men was also arrested.
Earlier in May, a gay British couple who were reportedly unfamiliar with Morocco's laws banning homosexuality were prevented from staying in the same room at a resort in the western part of the country, Pink News reported. The two men had booked their trip for the Eden Andalou Spa and Resort in Marrakech before British Airways contacted them and informed them they would have to reserve an extra room if they wanted to travel to Morocco together because the hotel would not let them check in any other way.
Morocco has a zero tolerance policy for homosexuality, and the law provides for a mandatory three-year jail sentence for "a deviant act with a person of the same sex."
Human rights groups have spoken out in the past about the country's treatment of homosexuals. "The combination of a state that enforces sodomy laws, a justice system that denies a fair trial, and the social stigma attached to homosexuality is a formula for damaging people's lives," Sarah Leah Whitson, the Middle East and North African director of Human Rights Watch, said in March. Whitson was speaking in general terms but was also specifically addressing prison sentences for two men who were found guilty of being homosexuals, according to a Human Rights Watch report.
© Copyright IBTimes 2023. All rights reserved.