Morsi Proclaims 'Rebirth Of Egypt' At Tahrir Rally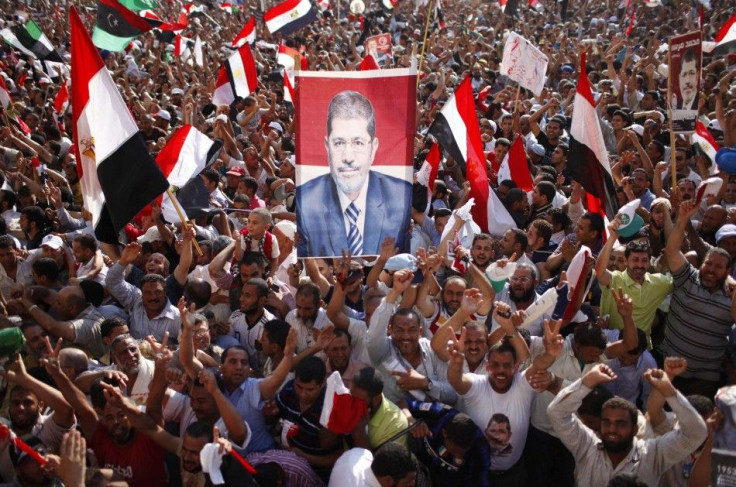 On the eve of taking his oath of office, Egyptian President-elect Mohammed Morsi addressed thousands of people in Cairo's Tahrir Square to share his vision for the rebirth of Egypt."
Although the ruling Supreme Council of the Armed Forces says it will hand over power on Saturday as promised, Morsi told the Tahrir crowd that the revolution must continue until all its objectives are met, referring to the fact that the military will still have sweeping control over the government and the drafting of a new constitution.
Morsi's Muslim Brotherhood has deemed the rally in Cairo the day of the transfer of power, but with parliament still closed, thanks to a military ruling earlier this month, the venue for the transfer and the president's swearing in has yet to be set, although it will likely be in front of the Supreme Constitutional Court in the capital.
© Copyright IBTimes 2023. All rights reserved.