Mortgage Rates At All-Time Low, And Lenders Are Struggling To Process Loan Requests
KEY POINTS
Mortgage loan application volume was down by 4.8%, refinance down 7%
30-year fixed-rate mortgage declined to 3.05%
Refinance not dropping to the same extent as home purchase loans
Demand for purchasing and refinancing mortgages dropped last week, with application volume down 4.8% from the week ending on Sept. 25, even as mortgage rates plunged to another record low.
A new report by Mortgage Bankers Association (MBA) suggests that interest rate for 30-year fixed-rate mortgages with loan balances of up to $510,400 decreased 5 basis points from 3.10% to 3.05% last week, which is the lowest in the 30-year history of the MBA survey. This rate was around 4% last year.
Mortgage applications for new purchases fell 2% but were 22% higher than a year ago. Refinancing applications, though surging 52% than a year ago, also saw a drop of 7% last week.
One of the reasons for the decrease in demand for loans may be lenders' inability to deal with the volume of business. "Many lenders are still operating at full capacity and working through operational challenges, ultimately limiting the number of applications they are able to accept," Joel Kan, an economist with MBA, said in a press release.
On refinancing, experts believe homeowners are holding back because refinance mortgages are not falling as fast as rates on homebuyer loans, Yahoo reported.
"There are indications that refinance rates are not decreasing to the same extent as rates for home purchase loans, and that could explain last week's decline in refinances," Kan added.
Reports suggest that demand for housing has soared in in recent months due to the coronavirus pandemic. On the other hand, supply is far less to meet this increasing demand, pushing home prices up by double-digits.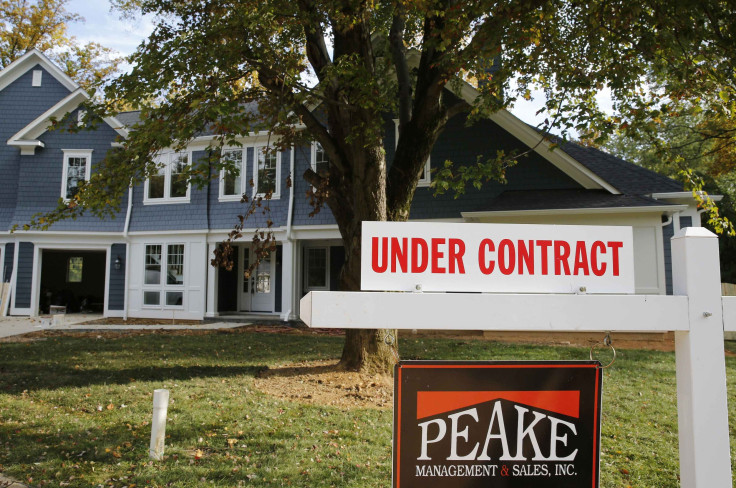 © Copyright IBTimes 2023. All rights reserved.