Most Humpback Whales Can Be Removed From Federal Endangered List, US Agency Says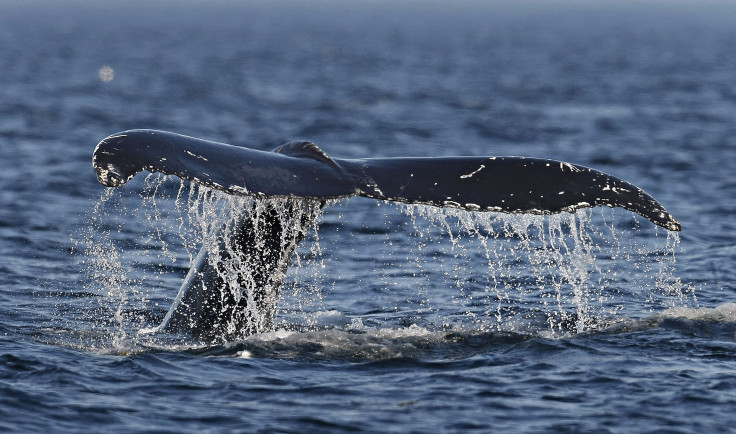 The National Oceanic and Atmospheric Administration (NOAA) recommended on Monday that the U.S. government lift protections for most populations of humpback whales, a species found in oceans around the globe. The U.S. agency called for reclassification of the existing humpback whale population in 14 distinct categories, 10 of which, it recommended, should be removed from the federal "endangered" list.
In a statement released Monday, the NOAA said that protection and restoration efforts over the past 45 years had significantly helped in increasing the population of the mammals to a level where they no longer needed to be listed as an endangered species. However, under the proposed new categorization, two population groups, including the one in western North Pacific Ocean off the coast of Japan, will remain listed as threatened, and two others will continue to be listed as endangered.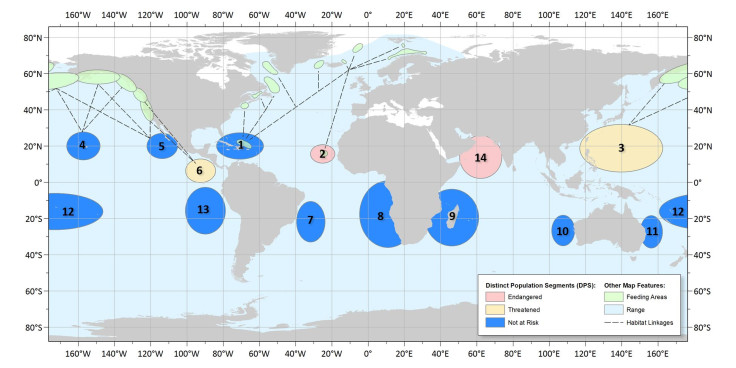 Even if the species is removed from the endangered list, it would still remain protected under the Marine Mammal Protection Act of 1972, NOAA said in the statement.
"As we learn more about the species -- and realize the populations are largely independent of each other -- managing them separately allows us to focus protection on the animals that need it the most," Eileen Sobeck, assistant NOAA administrator for fisheries, said in the statement.
The commercial hunting of the humpback whales, which had once been pushed to the brink of extinction, was banned by the International Whaling Commission in 1966. The U.S. first listed the animal as endangered in 1970. In the 45 years since then, the population of these whales increased to nearly 80,000, compared to nearly 5,000 during the peak of humpback whaling in the 1960s.
"To be able to bring a species to a point where their population is doing well and they no longer meet those requirements to be on the Endangered Species Act (ESA), I think that is a really important success for us as a nation," Donna Weiting, director of the NOAA's office of protected resources, reportedly said.
However, a few countries still allow the hunting of humpback whales. In Japan, Norway and Iceland, for instance, killing of these mammals is permitted for scientific research. Moreover, several humpback whales are also killed every year by Japanese fishermen in the Southern Ocean for meat and blubber.
© Copyright IBTimes 2023. All rights reserved.
FOLLOW MORE IBT NEWS ON THE BELOW CHANNELS