Most Wanted Terrorists List: Turkey Offers $14M Reward For ISIS Militants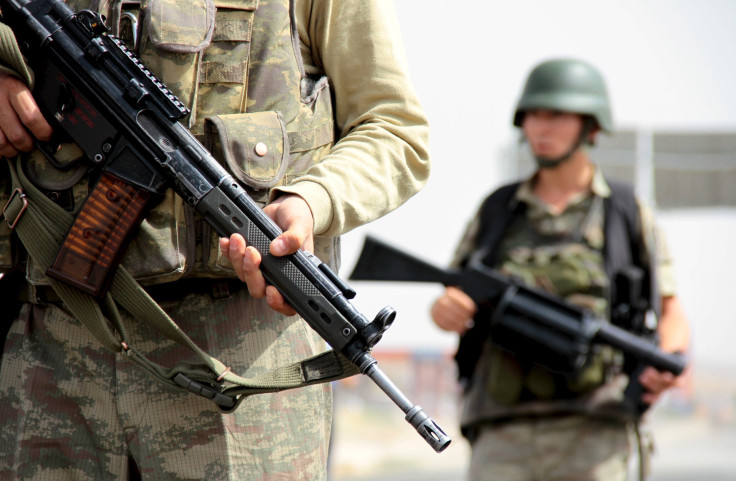 The Turkish government is offering a 42 million Turkish lira reward — more than $14 million — for information that leads to the arrest of top supporters of the Islamic State group in the country. The 23-person list of "most wanted terrorists" is split into color-coded categories, with red indicating highest-value suspects, Middle East Eye reported Tuesday.
The announced rewards come as Turkey has been hit by a string of attacks allegedly tied to the terrorist group, also known as ISIS or ISIL. Three individuals were placed on the red list, with authorities offering $1.4 million each. One of the men, Ilhami Balı, is believed to be a ringleader. Another suspect, Mustafa Dokumaci, is believed to lead a group that targets Kurdish opponents.
The remaining 20 individuals — at least three of them women — are on the less critical blue list. The government is offering as much as $530,000 for information that helps secure their capture. Turkey has come under scrutiny for failing to prevent terrorist attacks.
The country has faced a growing security threat from various groups, including ISIS, the Kurdistan Workers' Party (PKK) and left-wing militants. Intense fighting has escalated in the southeast, and bombings have rocked the capital city of Ankara and Turkey's major cultural and economic hub, Istanbul.
Dokumaci is suspected of coordinating two bombings last year. An attack against left-wing youth in the southern Turkish city of Suruc left more than 30 pro-Kurdish activists dead, and another attack targeting a rally in Ankara killed more than 100 people. Kurdish militants blamed the violence on Turkey's failure to stem the spread of ISIS and relaunched a decadeslong insurgency against the government.
Amid elevated security concerns, the U.S. military ordered military family members stationed at the Incirlik Air Base to evacuate southern Turkey last week. The State Department has advised against travel to the restive southeast and has periodically issued notices warning travelers to take additional safety precautions elsewhere, including in Istanbul and Ankara.
© Copyright IBTimes 2023. All rights reserved.