Mothers Of New York Police Killing Victims Want Special Prosecutors In Suspected Brutality Cases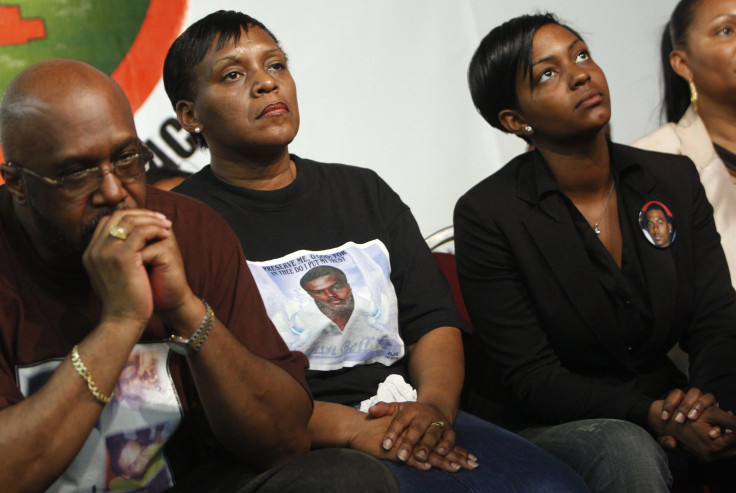 Eighteen family members of people killed by police officers in New York have penned a letter to Gov. Andrew Cuomo, asking for reforms in how the cases are prosecuted when excessive force or brutality by cops is suspected. The letter, dated Feb. 24 and reported first by the New York Daily News, urges Cuomo to "enact an executive order to assign a special prosecutor to all cases of police killings moving forward." The request reflects a growing debate in the U.S. on whether local prosecutors, who often work closely with police forces, can fairly investigate police officers who shoot and kill people in the course of their work.
The families stated that in all of their cases "the district attorneys failed to deliver any justice or accountability," even when where there was video evidence to support a suspicion of the unnecessary use of lethal force. The signers include Valerie Bell, whose son, Sean, was shot 50 times by NYPD officers on his wedding day nearly nine years ago; Constance Malcolm, whose son, Ramarley Graham, was chased and killed by police in her home in 2012 because officers believed Graham was armed; and Iris Baez, whose son, Anthony, died in a police chokehold after his football hit a cop's car in 1994.
Loyda Colon, co-director of Justice Committee, the advocacy group that helped the families with the letter, said their hope is to get legislation requiring a special prosecutor for all cases in which police brutality is alleged. "In the great majority of cases, these officers walk," she said told the Daily News. "Sometimes they might lose vacation days -- and that's just absurd."
There have been cases in New York in which officers were indicted and prosecuted on charges of police brutality. Earlier this month, Officer Peter Liang was charged with second-degree manslaughter and criminally negligent homicide charges in the death of Akai Gurley, who was fatally shot last year in a dark stairwell of a housing project complex. Liang also was suspended without pay.
Following decisions by grand juries not to indict the Staten Island, New York, officers who killed Eric Garner in a chokehold during an arrest for selling loose cigarettes last July, as well as the Ferguson, Missouri, officer who killed Michael Brown during a confrontation in August, civil rights organizations have been calling for federal and local reforms of the criminal justice system. During a hearing earlier this month seeking the grand jury transcripts and other records in the Garner case, a local NAACP branch and the American Civil Liberties Union (among other groups) told a New York judge that documents in the normally secret proceedings should be released so that the public can determine whether the local prosecutor presented the case fairly to the jury panel.
© Copyright IBTimes 2023. All rights reserved.