Moto 360 Watch Release Date Approaches: Will Motorola Charge Premium Price For A Sapphire Smartwatch? Rumored Specs, Leaked Photos Surface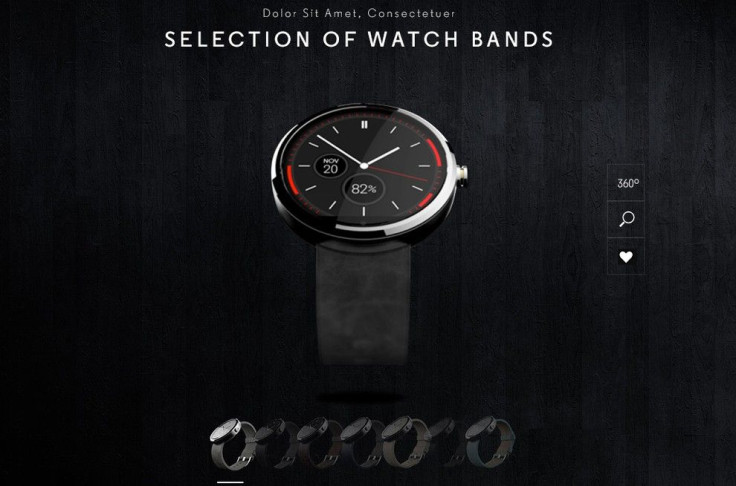 While Motorola Mobility has not released many details about its Moto 360 watch, information about the specs, hardware and swappable watch bands has leaked online. So far, all that Motorola has said on the matter is that the Moto 360 watch will feature a circular design, that it will be powered by Android Wear and will not feature USB or any other ports, and that it has a release date sometime "this summer."
However, Motorola briefly hosted an image on Tuesday that reveals the Moto 360 watch's band options, including several different colored leathers. Previous images from Motorola showed the Moto 360 in a steel band, as well as brown leather.
International Business Times has adjusted the image for clarity, and it appears that Motorola will offer leather bands for the Moto 360 in colors ranging from white to light green, in addition to several shades of brown. Could Motorola ship the Moto 360 with a steel band in addition to a leather band chosen by customers, to incentivize a higher price?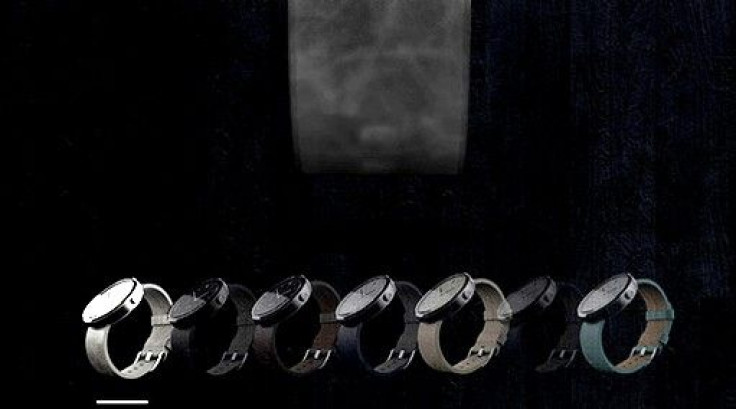 The price of the Moto 360 smartwatch has not yet been announced by Motorola, although thanks to the premium steel case that surrounds the watch and inclusion of leather and steel bands, IBTimes suspects that Motorola will offer the Moto 360 at a price higher, or equivalent to, its smartphones.
The LG G Watch design features what appears to be much more plastic and glass than metal in its body, whereas the Moto 360 has an all-metal circular design. In a video discussing how it was developed, lead designer Jim Wicks says Motorola's engineers considered fitting the necessary hardware into a round face on the Moto 360 a "scary" feat.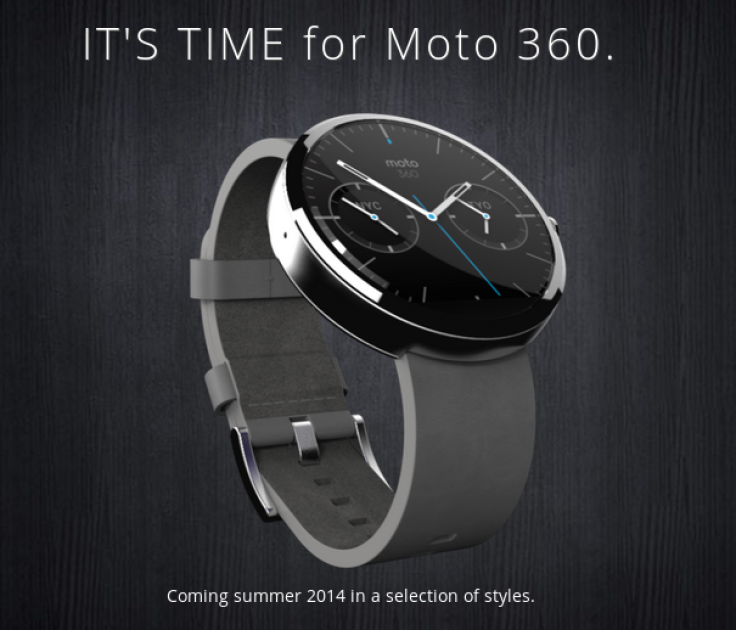 Motorola is rumored to be using sapphire for the Moto 360 watch's face, as opposed to a cheaper material like Corning Inc.'s (NYSE:GLW) Gorilla Glass. The Moto 360 is also rumored to feature an OLED screen, which costs more than other LCD technologies. Since the screen will have to be custom-built to fit the round design of the Moto 360, the manufacturing costs for it could be higher than for standard screen shapes.
IBTimes suspects that Motorola will offer the Moto 360 at a price higher than the Pebble Steel smartwatch, which retails for $249 on the high end (steel bands). We suspect the Moto 360 will be sold for at least as much as $299, and as high as $399 depending on what accessories Motorola ships it with. For instance, if Motorola offers the Moto 360 with a steel band, wireless induction charger and one leather option, consumers can expect it to retail for $399 or more. If Motorola ships the Moto 360 with only one band, allowing consumers to choose their style, prices will likely be $329 and up.
The Moto 360 will not feature ports for USB charging or any other wired connector, which means the purple plastic plate behind its face will allow it to utilize induction charging, a method of wireless charging that requires a powered mat or some other specialized charger. Induction charging does not currently transmit through metallic materials, which probably is likely why Motorola selected plastic.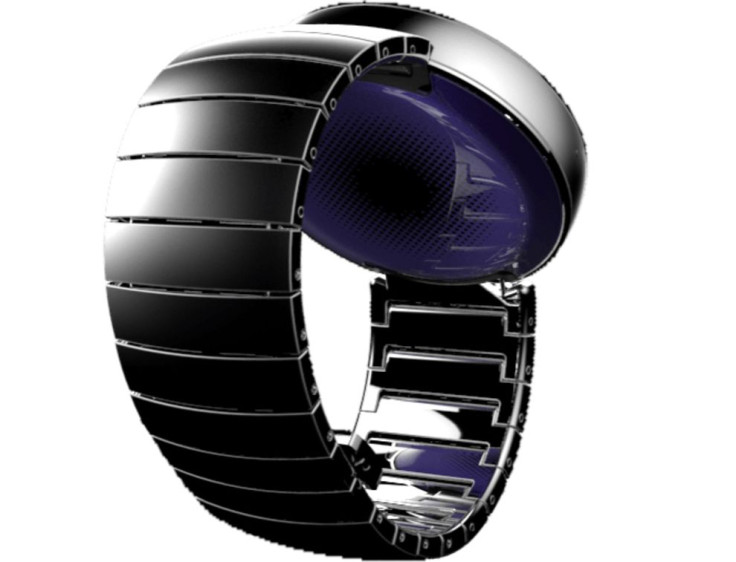 Motorola could also use solar or self-winding chargers to supplement wireless charging in the Moto 360, thereby increasing the amount of battery life the watch's owners have before setting it down to charge. A team at Cambridge University was able to implement solar cells into OLED screens back in 2012 to enable a more battery-friendly display technology.
Follow Reporter Thomas Halleck on Twitter @tommylikey
© Copyright IBTimes 2022. All rights reserved.
FOLLOW MORE IBT NEWS ON THE BELOW CHANNELS