Google Android Wear: The Top 10 Features Of The New Smartwatch OS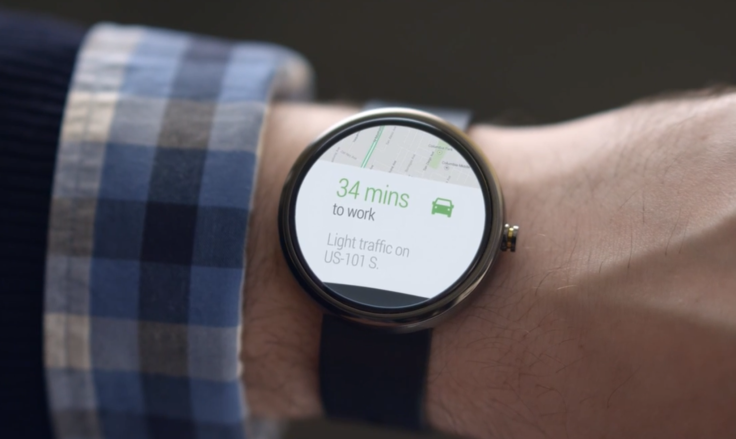 Google Inc. (NASDAQ:GOOG) quietly announced Android Wear with a company blog post on Tuesday. Google says Android Wear will "extend" the mobile OS to smartwatches for now, and to other wearables in the future.
Android Wear allows notifications from smartphones to appear on new watches from Motorola (Moto 360) and LG Electronics (LG G Watch), allowing users to interact with those notifications using voice or swipe gestures. So what aspects of Android Wear have the most exciting applications for real life?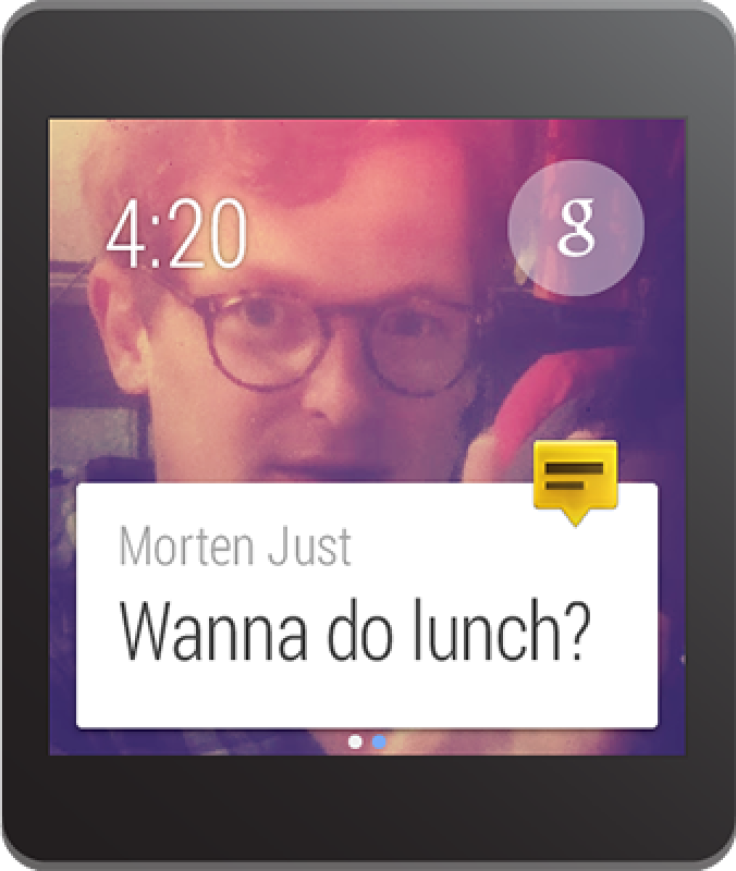 1.) Respond to texts by voice
Smartwatches like the Moto 360 will vibrate with an incoming message. Glance at your watch to read it, and leave your phone in your pocket or purse. This can be helpful in certain situations, and can be done on current devices like the Pebble Steel and Galaxy Gear. "Hey, how long until you get here?"
However, sending a reply is impossible on the Pebble, and difficult to type out on a tiny touchscreen. With Android Wear, replies can be sent by voice, simply by lifting your arm, and stating "Reply, I am on my way. Be there in five minutes."
Google's lays out its key design principles for Android Wear developer, and reveals that its smartwatches should have ability to send "canned," or pre-programmed responses with a touch. That means watches powered by Android Wear probably will offer the ability to send simple replies like "Yes" and "No" when speaking is not convenient.
2.) Hands-free Google Now
There are a few devices currently on the market that offer hands-free access to Google Now. The Moto X smartphone, along with Motorola's Droid lineup for Verizon Wireless, are the first to offer always-listening voice technology, and a limited version of the feature shows up on the Nexus 5.
However, unless you're a Google Glass explorer, you don't have hands-free access to the company's digital personal assistant. Google Now is great for answers to queries that range from "What is the tallest building in the world?" to "Where is the nearest gas station?"
While Google is one of the standout features on the Moto X, it is only helpful if your phone is in hand or lying nearby in the open. With Android Wear, its always ready when you need it, kind of like J.A.R.V.I.S. from the "Iron Man" films.
3.) Sleep tracking
I am exceptionally good at sleeping through alarms. Sleeping through a vibrating alarm on my wrist? Now that is truly difficult. It's a feature I loved on the Pebble, and with an interface that's easier to interact with in the early hours, it could truly change my daily routine for the better.
There are a plethora of Android apps that promise the ability to track your sleep and wake you at the optimum time, however most require you place your smartphone under your pillow. The wrist-based sensors in a smartwatch would be a lot more accurate, and a lot less awkward. However, then Android Wear devices are faced with a battery life question: when, and how often, will consumers be expected to charge them?
While an overnight charge for a smartphone is standard operating procedure for most, the smartwatches powered by Android Wear will have smaller batteries. If manufacturers develop innovative charging methods for these devices (the Moto 360 is rumored to have wireless charging), then an hour or two of charging during the day should be enough to keep them ticking.
4.) Interacting with non-smartphone devices
One of the most interesting ways Google showed off Android Wear in its announcement was a woman using it to open her garage door. "OK, Google. Open the garage." Google recently acquired Nest Labs, makers of smartphone-connected appliances like thermostats and smoke detectors.
As a greater number of traditional appliances connect to the "Internet of things," Android Wear smartwatches and other wearables will allow us new, and more convenient ways to interact with our environment. I am most looking forward to saying "OK, Google, start the car," next winter.
5.) Hardware variety
One of the best parts about the Android ecosystem is that it allows consumers to choose the manufacturers whose device best fits their needs. While Apple's rumored iWatch will likely be an incredible device, if it follows the rest of the company's lineup, it will ship in one, maybe two form factors.
Android Wear will be available from a number of manufacturers – starting with the LG G Watch's square face, and the Moto 360's round dial. Google says that Android Wear will be on a variety of hardware from manufacturers like Samsung and HTC as well, in several form factors and styles to best suit a customer's taste.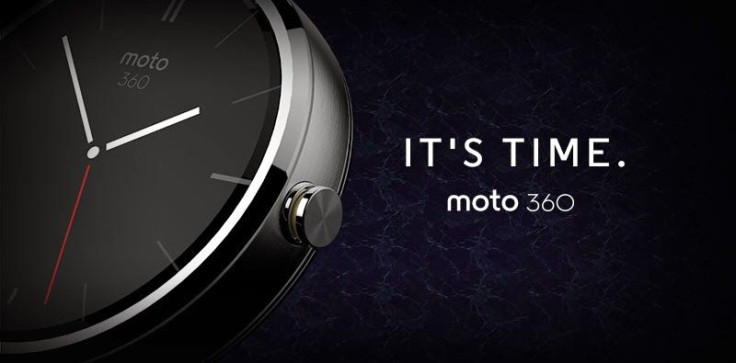 6.) Scannable ticketing
Google Now scans a user's Gmail for pertinent information, and sometimes that invasion of privacy allows it to do wonderful things. An email containing a flight confirmation allows Google Now to bring up a QR code that can be used as a boarding pass. If you are like me when you travel, your hands can get full pretty quickly, with luggage, lunch or anything else.
Boarding a flight is not a convenient time to be fishing in your pockets for your smartphone or boarding pass, and Android Wear smartwatches will be able to display a QR code that can be used to board. This could become even more useful if more places started using it: Imagine a quick scan allowing you to board the subway or pay for gas. With technologies like Wallet appearing on Android Wear, there are plenty of possiblities.
7.) Chromecast integration
When I dropped more than $500 on an Xbox One, I did so because I was enticed by the Kinect's voice controls. I also did it because I am a "Call of Duty" addict, but I knew Google would eventually do it better.
Chromecast integrated into Android Wear devices might allow us to someday turn on our entire entertainment center with our voices. No need to search for the remote control (it's in the couch, by the way), just say "OK, Google, watch Netflix."
Google has not explicitly revealed its plans for Chromecast integration yet, but says that Android Wear will allow users to "cast [their] favorite movie" to their TVs.
8.) Controlling music
Google says Android Wear will allow us to start a playlist on the fly. There are plenty of ways that this could come in handy – connect your smartphone to your speakers, and fire up a playlist for a party. Then skip a song or change playlist without having to run over to your phone.
Headphone buttons located on the cord can be tricky to operate, and offer limited functionality. With Android Wear, adjusting playback volume, changing songs or playlists and viewing track information would be easier and less cumbersome.
9.) Find your phone
Google Now is able to do this on devices like the Moto X, but only when its microphone is within earshot. With Android Wear devices, locating your missing smartphone could be much easier.
Android's security features would also be much more effective with a smartwatch, with screen locking and device wiping handy when your phone was swiped, but not near a computer.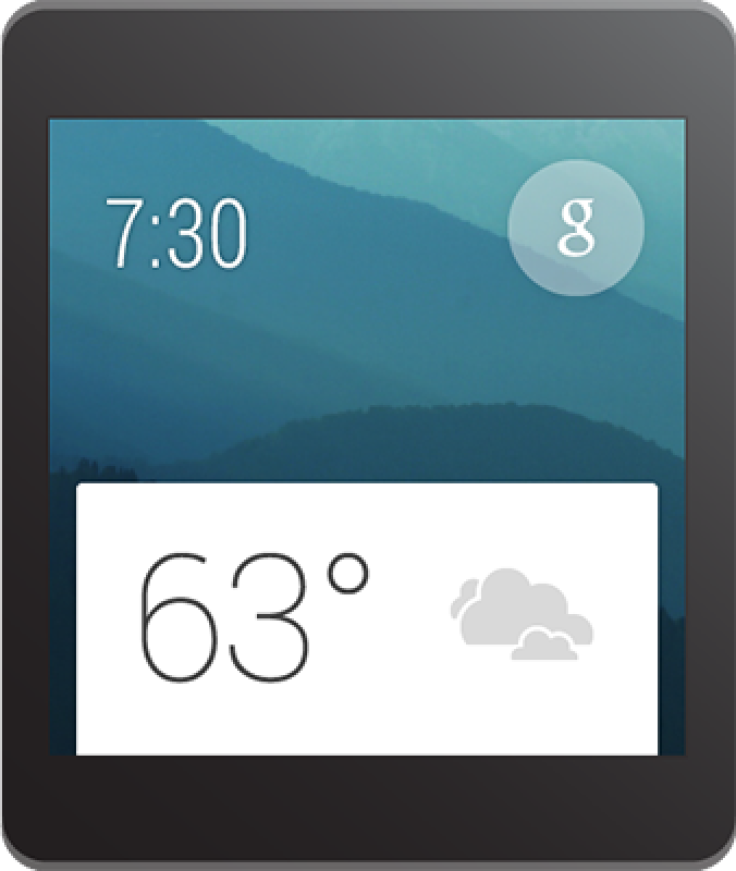 10.) Weather and Traffic
Google is promising a lot of "what you need to know, when you need them" updates with Android Wear, but one of the most interesting is getting the weather and traffic at a glance.
Multi-tasking when you're brushing your teeth is no easy task, but with Google-powered smartwatches, at least you will have a heads up on what's going on.
Android Wear: Google's Next Big Thing
There are lots of possibilities for wearable tech, and the first wave of Android Wear smartwatches is just the beginning. What features would you most like to see in a smartwatch?
Follow Writer Thomas Halleck on Twitter @tommylikey
© Copyright IBTimes 2022. All rights reserved.
FOLLOW MORE IBT NEWS ON THE BELOW CHANNELS