Mount Etna Volcano Eruption Spews Lava Into The Sky On Italian Island Of Sicily [PHOTOS]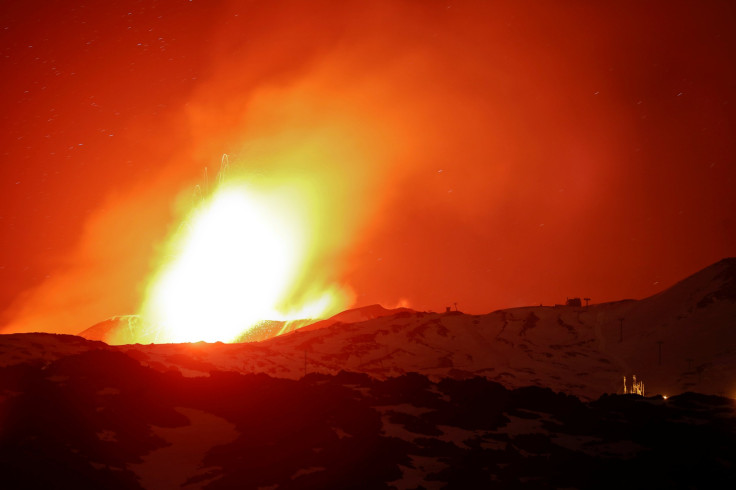 Mount Etna is at it again. The active stratovolcano located on the east coast of Sicily erupted Monday night, spewing bright orange and red lava into the sky after being mainly dormant the past two years, Reuters reported.
Etna's last major eruption took place in 1992, where lava streams endangered the Zafferana village nearby. The volcano stands as the tallest in Europe at 10,922 feet high and is located about 31 miles near Catania-Fontanarossa Airport. The port stayed open during and following the eruption, although officials made sure to follow along with the patterns of ash clouds, according to the Times of Malta.
The volcano is known for holding the longest recorded eruption history, with cases dating as far back as 1500 B.C. Etna had an average eruption rate of once per 1.7 years until 2001, when the volcano become more active and erupted on a more frequent basis. The volcano is becoming more dangerous, according to experts that cited its eruptions in 2001 and 2002-2003 as two of its more explosive eruptions.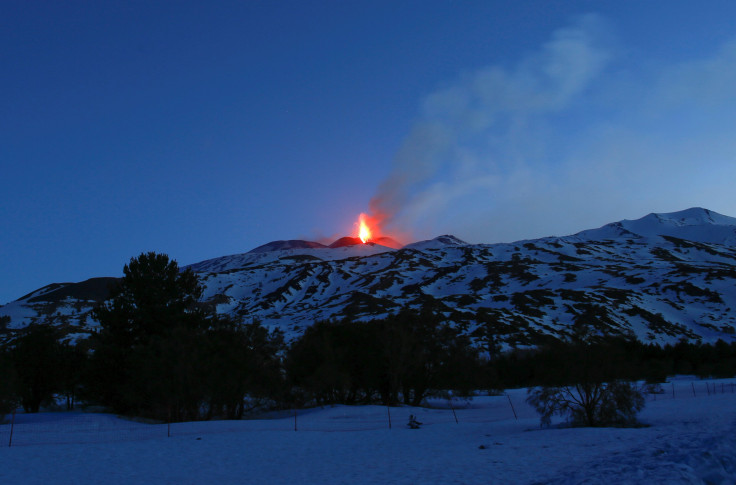 "The 2002 eruption has been described in many reports as a highly unusual event for Etna, and really, this eruption has been one of the most explosive flank eruptions of this volcano in recent times. The majority of the total volume of erupted products is pyroclastics [particles and rocks ejected from a volcano during eruption], contrasting with most recent eruptions of Etna which produced mainly lava effusion [flowing over the ground]," volcanologist Domenico Patane told National Geographic in 2003.
He added: "However, it is very far from the explosivity of some prehistoric and historic Etnean eruptions, like those which have generated the large pyroclastic cones distributed on the lower flanks of the volcano."
Several other volcanos have erupted in the past few years, including Mount Sinabung and Kelud in Indonesia, Mount Ontake in Japan and Calbuco in Chile.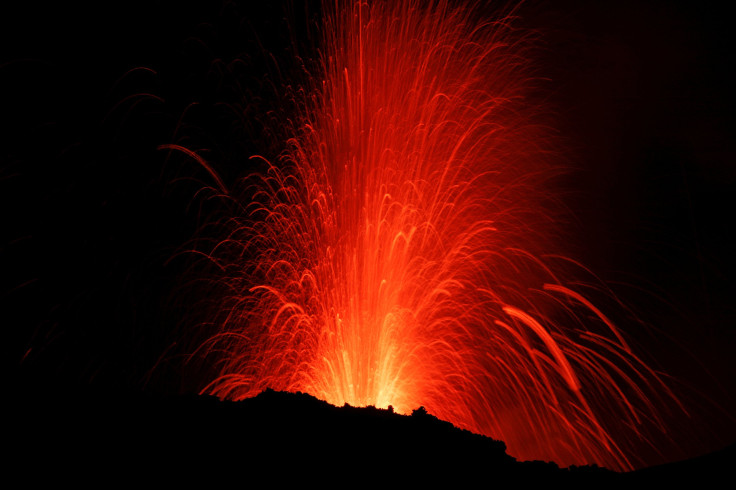 © Copyright IBTimes 2023. All rights reserved.