MS804 Crash: EgyptAir Plane Messages Showed Smoke On Airbus A320, French Investigators Confirm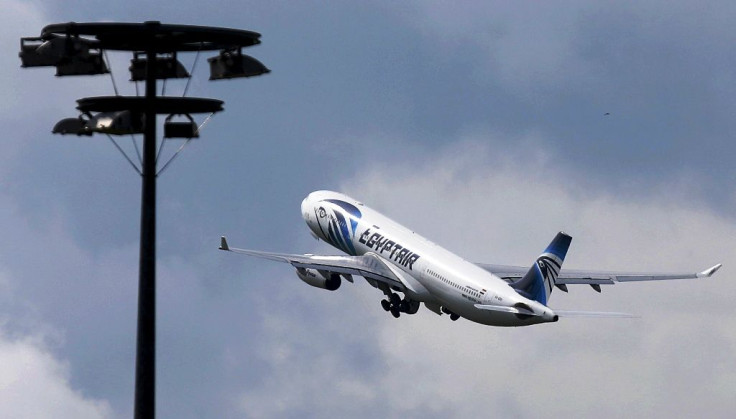 UPDATE: 5:50 a.m. EDT — The Egyptian military released the first photos of the wreckage of EgyptAir Flight 804 Saturday. The plane, which took off from Charles de Gaulle Airport in Paris and disappeared from radar Thursday, was carrying 56 passengers and 10 crew members.
Original story:
French investigators probing the crashed EgyptAir Flight 804 confirmed Saturday that smoke was detected in multiple places in the Airbus A320. This is the first official confirmation of any kind by investigating parties in the disappearance of the Cairo-bound plane, which went off radar shortly after entering Egyptian airspace and crashed into the Mediterranean Sea.
"There were ACAR [Aircraft Communications Addressing and Reporting System] messages emitted by the plane indicating that there was smoke in the cabin shortly before data transmission broke off," a spokesman of France's Bureau of Investigations and Analysis told Agence France-Presse.
The ACAR is a digital system that sends out short messages between aircraft and ground stations. The spokesman added that it was "far too soon to interpret and understand the cause of Thursday's accident as long we have not found the wreckage or the flight data recorders."
On Friday, the Aviation Herald reported that data gathered from EgyptAir indicated a fire may have ignited in a restroom located near the plane's cockpit. Following this, U.S. intelligence officials told NBC News they had no reason to doubt the report. Messages from the plane, which were transmitted only minutes before its disappearance from radar, indicated a smoke condition in a lavatory aboard the jet.
The plane, which took off from Charles de Gaulle Airport in Paris, was carrying 56 passengers and 10 crew members. The passengers were from 12 countries. There were 30 Egyptians, 15 French citizens, two Iraqis and one person each from Britain, Canada, Belgium, Kuwait, Saudi Arabia, Algeria, Sudan, Chad and Portugal.
Meanwhile, search has been intensified for the black box of the plane to understand the cause of the crash. Egypt has been leading a search effort in the Mediterranean with support from Greece, France, Turkey and the United States. Officials have said they are not excluding any possibilities as to what happened to MS804.
On Friday, Egyptian military found debris and body parts from the downed plane approximately 180 miles north of the Egyptian city of Alexandria. Two seats and suitcases were found among the debris.
© Copyright IBTimes 2023. All rights reserved.
FOLLOW MORE IBT NEWS ON THE BELOW CHANNELS