Mubarak's Sons Have $340M in Swiss Banks: Egyptian Justice Official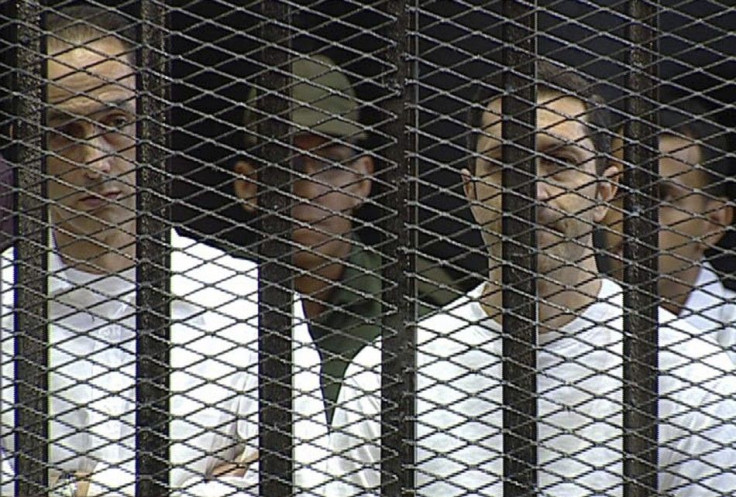 Two sons of deposed Egyptian President Hosni Mubarak, Gamal and Alaa have £215 million ($340 million) stashed away in Swiss banks, alleged a senior official of Egypt's Justice Ministry official on Monday.
Assem al-Gohary also said that authorities in Switzerland are investigating if Alaa was engaged in money laundering along with other former officials of Mubarak's regime.
Switzerland has already placed a freeze on Mubarak family assets as well as those of other former Cairo officials.
Gamal, 47 who rose swiftly through the ranks of his father's ruling National Democratic Party, was once regarded as the heir apparent to the country's throne. Alaa, 49, was already notorious for having amassed a fortune through gaining favors of wealthy businessmen.
Gamal, Alaa and their aged father are in custody in Egypt facing a torrent of corruption charges. Hosni is also facing even more serious charges of ordering the killing of hundreds of unarmed protesters during the turmoil that ultimately led to his downfall.
During the January-February revolution in Egypt, reports circulated that Mubarak and his family had upwards of $70 billion in foreign bank accounts.
Al-Gohary also stated that one of Mubarak's top cronies, gas tycoon Hussein Salem has assets in excess of $4 billion – most of which has been transferred to offshore banks in the past six months.
They transferred assets into cash and deposited it in secret accounts in banks in islands overseas, Hong Kong, and United Arab Emirates, al-Gohary said in a statement.
In addition, Salem is suspected of having bribed Mubarak and his family with villas in exchange for the right to purchase choice real estate in Sharm el-Sheikh at discount prices in order to construct a resort complex.
Salem is also under arrest and faces corruption charges with Hosni Mubarak.
© Copyright IBTimes 2023. All rights reserved.