Mukhtar Abbas Naqvi, Modi Government Official, Says Terrorism Won't Deter India's Development: Report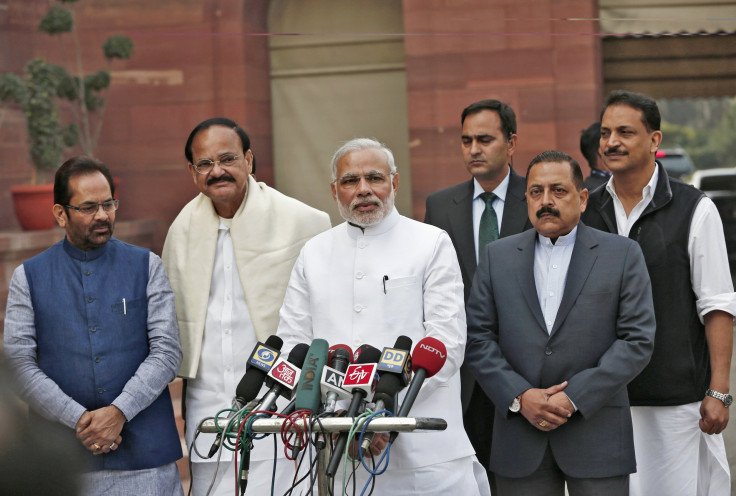 A leading Muslim minister in Indian Prime Minister Narendra Modi's government said Saturday that the country's development and growth would not be affected by those with motives to harm the country, according to ANI.
Mukhtar Abbas Naqvi, the country's minorities affairs minister, was reportedly responding to developments in Bangalore, where local police have detained a man suspected of managing a popular Twitter account sympathetic to the Islamic State group.
Naqvi, vice president of Modi's Bharatiya Janata Party, is a prominent representative of the country's Muslim minority in the party, typically known for its Hindu right-wing ideology. According to Naqvi's Twitter account, he also campaigned for the party in the strife-torn state of Jammu and Kashmir last week, which witnessed several militant attacks aimed at disrupting polls in the state. Senior Indian officials have blamed the attacks on state-sponsored terrorism by Pakistan.
On Saturday, Modi was reportedly in the state campaigning for his party.
In a post on his Twitter account last month, Naqvi too spoke up against the attacks, and in a later post in Hindi, stated that it was becoming clear that peace would eventually win over terrorism.
© Copyright IBTimes 2023. All rights reserved.
FOLLOW MORE IBT NEWS ON THE BELOW CHANNELS