Mumbai 26/11 Attacks Could Have Been Averted By Intelligence-Sharing Between US, UK, India: Report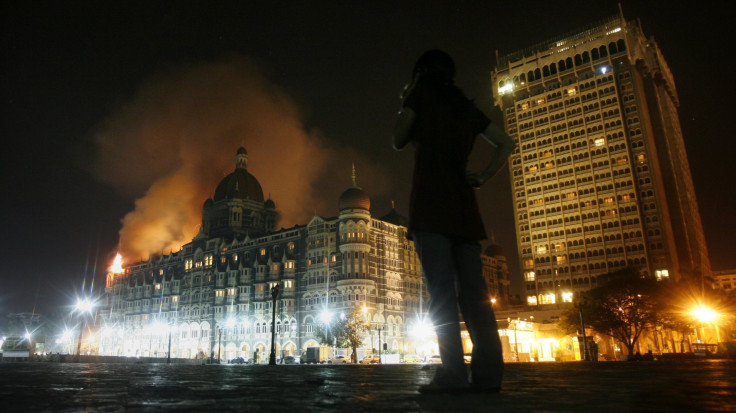 Better coordination among the intelligence agencies of India, the U.S. and UK could have averted the November 2008 terrorist attacks in the Indian city of Mumbai, which killed over 160 people, a joint investigation conducted by The New York Times, ProPublica and PBS revealed. The report, published Sunday, is based on information obtained from classified documents leaked by Edward Snowden, a former NSA contractor.
According to the investigation, intelligence agencies from the three nations had been monitoring the activities of several operatives of Lashkar-e-Taiba -- the Pakistan-based militant group that carried out the attacks over a span of three days in Mumbai -- since the beginning of 2008. However, the agencies failed to piece together disparate pieces of intelligence and share information until after the attacks had started, according to the report.
"No one put together the whole picture," Shivshankar Menon, India's former national security advisor, told the Times. "Not the Americans, not the Brits, not the Indians."
The report claimed that, by September 2008, the UK's GCHQ -- the country's intelligence agency -- had been monitoring the online activities of Zarrar Shah, believed to be the technology and communications chief of Lashkar-e-Taiba. Indian agencies were also reportedly keeping an eye on Shah's digital networks.
"Shah and his associates conducted reconnaissance and research using Google Earth and Wikimapia. Analysis of Zarrar Shah's viewing habits … yielded several locations in Mumbai well before the attacks occurred and showed operations planning for initial entry points into the Taj Hotel," according to an NSA document reportedly leaked by Snowden.
The attacks, which lasted about three days before all the militants were either killed or arrested, targeted several high-profile locations in the city, including the main railway terminus, the iconic Taj Mahal Palace hotel near the Gateway of India monument, another five-star hotel, and a Jewish synagogue and cultural center run by an American rabbi and his wife, both of whom were among those killed in the attacks.
The report also stated that, during this time, U.S. agencies had independently picked up signs of a possible terror plot based on information obtained from the wife of one of the militants, David Coleman Headley, who was involved in preparations ahead of the attack. U.S. officials had also warned Indian agencies of "Lashkar threats in Mumbai," the Times reported.
According to the report, the intelligence agencies of the three countries had enough information among them to prevent the attacks in Mumbai. However, they failed to piece together the complete picture, making it one of the "most devastating near-misses in the history of spycraft."
"They either weren't looking or didn't understand what it all meant … there was a lot more noise than signal," an unnamed U.S. official told the Times.
© Copyright IBTimes 2023. All rights reserved.