Mushroomtronics: Scientists Transform Mushrooms Growing On Waste Wood Into Computer Chip Material
KEY POINTS
Ganoderma lucidum mushroom skin was used as a substrate in electrical circuits
It was able to tolerate temperatures exceeding 392° Fahrenheit
It could be bent up to 2,000 times without any breakage
A mushroom variety that is often been considered useless has now become the prime candidate for computer chip bases. Scientists say the mushroom's skins work nearly as well as traditional computer chip substrates.
Researchers from the Johannes Kepler University in Austria stumbled upon the biodegradable alternative while analyzing the uses of fungi-derived materials. Their study, published in the journal Science Advances, shows Ganoderma lucidum mushroom skin works well as a substitute for the substrate used in electrical circuits.
"There was a fair share of serendipity involved," Martin Kaltenbrunner, head of the university's Division of Soft Matter Physics and co-author of the paper, told CNN.
The base of a circuit that insulates and cools the conductive metals above it is called a substrate. A substrate is usually made of non-degradable plastics and is not eco-friendly. Furthermore, the plastic used is not recyclable, meaning all computer chips end up as electronic waste. They lead to an additional 50 million metric tons of electronic waste each year, according to TechXplore.
Replacing these substrates with mushroom skins will go a long way in reducing electronic waste.
The research team found that the mushroom, which grows on dead hardwood trees in Europe and East Asia, grows a sturdy skin of mycelium, a root-like network.
"They do so in order to protect themselves from ingress of other fungi or bacteria," Kaltenbrunner said, adding the team was able to successfully separate this protective cover by flaying the skin and drying it.
The skin, a little less insulating than plastic, turned out to work efficiently in the electronic circuits. It was able to tolerate temperatures exceeding 392° Fahrenheit.
The mushroom skin has an advantage over other biodegradable materials in many ways but its highlight is that "it can simply be grown from waste wood and does not need energy or cost-intensive processing," Kaltenbrunner noted.
It can last for a long time when it is dry and will also decompose completely within two weeks when put in a standard household compost.
"Our mycelium is kind of in the sweet spot," the researcher commented.
Moreover, the skin was quite flexible. The study showed it could be bent repeatedly – up to 2,000 times – without any breakage.
All these qualities make the mushroom skin a great option as a computer chip substrate. However, the research is still in its nascent stage. Yet, the team believes it will prove useful in electronics that don't require long-lasting electrical circuits. For instance, it can be used in wearable health monitors and near-field communication (NFC) tags, researchers told CNN.
By making the mycelium's growth uniform, its use could scale up, Kaltenbrunner added.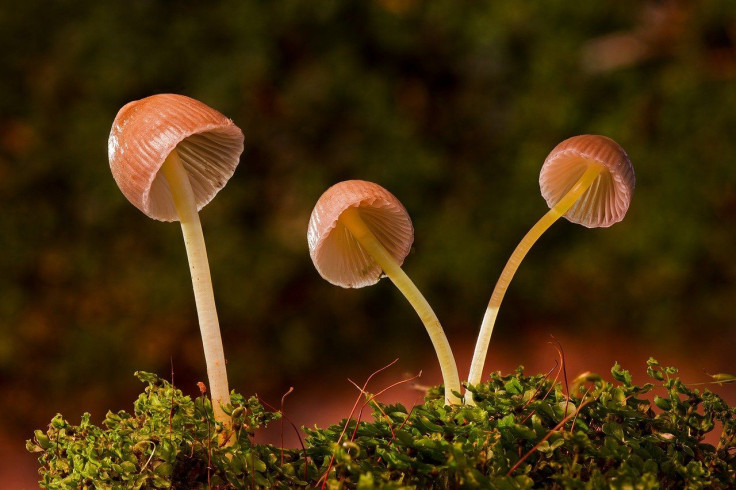 © Copyright IBTimes 2023. All rights reserved.
FOLLOW MORE IBT NEWS ON THE BELOW CHANNELS