Muslim-Americans Worried About Anti-Islam Backlash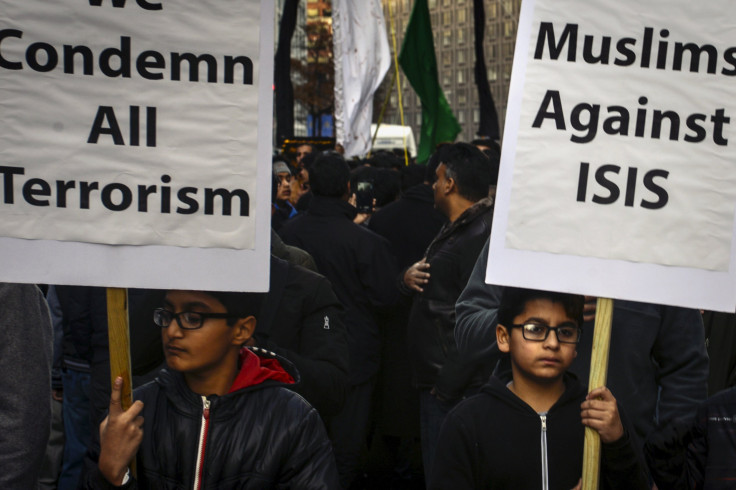 After the Belgium terror attacks, Muslim leaders in the United States have been meeting with law enforcement over fears of possible hate crimes and an anti-Muslim backlash.
Video Transcript:
Minneapolis, Minnesota, home to one of the biggest populations of Muslim Somali's in the U.S.
Some worry recent Islamist attacks overseas are creating an anti-Muslim backlash here at home.
SOUNDBITE: AMAN OBSIYE, SOMALI AMERICAN LAWYER, SAYING:
"I was born and raised in this great nation. I'm actually for the first time in my life fearful to be a Muslim in America."
After the attacks in Belgium, the city's Muslim leaders met with law enforcement, who wanted to send the message -- we're here to protect you against hate crimes.
SOUNDBITE: ASMA JAMA, SOMALI AMERICAN MUSLIM, SAYING:
"You can't put everybody in the same box. I'm not a terrorist, I'm an American citizen. I want to leave in peace, just like everybody else."
Muslim American groups like the Council on American-Islamic Relations report a huge uptick in bias crimes against Muslims in recent months, including this 7th grader in Hayward, California, who said last week she was bullied and called a terrorist in school.
SOUNDBITE: BRICE HAMACK, CAIR, NORTHERN CALIFORNIA BRANCH, SAYING:
"School bullying, teacher discrimination, all sorts of issues stemming from schools all across the Bay Area, especially in the last 5, 6 months where the political rhetoric has reach really, really scary levels."
Somali Americans like community organizer Abdirizak Bihi say THAT rhetoric -- from candidates like Donald Trump and Ted Cruz -- is being used as ammunition by terrorist groups.
SOUNDBITE: ABDIRIZAK BIHI, SOMALI AMERICAN COMMUNITY ORGANIZER, SAYING:
"Big time. They are already using those statements in the propaganda video."
The concern stretches across the Muslim American community, as the heated campaign rhetoric shows little sign of cooling down.
© Copyright IBTimes 2022. All rights reserved.
FOLLOW MORE IBT NEWS ON THE BELOW CHANNELS