Muslims And Police: Anti-Islam Conspiracy Theorist To Train Louisiana Law Enforcement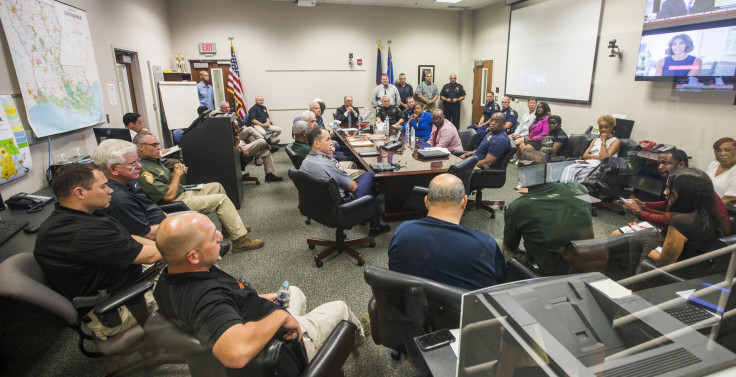 A former FBI agent turned anti-Islam conspiracy theorist, who once accused former CIA Director John Brennan of being a "secret Muslim," is scheduled to give a training course to Louisiana law enforcement next week.
John Guandolo resigned from the FBI in 2008 after it emerged that he had a sexual relationship with a key witness in a corruption case against former Rep. William Jefferson (D-La.). Since then, he has founded a "strategic and operational consultation, training and education" group called "Understanding the Threat." He has traveled the country providing training to law enforcement, military personnel and citizens on how to "locate and map out jihadi organizations, locate jihadis and dismantle the network at the local and state level."
Guandolo has claimed that "over 75 percent" of Islamic centers and mosques in the United States were part of the "Muslim Brotherhood network." Guandolo was named by the Council on American-Islamic Relations as crafting the "Muslim Brotherhood Terrorist Designation Act," which was introduced to Congress in January by Sen. Ted Cruz.
CAIR also called Wednesday for the Louisiana district attorney's office to cancel the three-day training seminar scheduled for next week.
"No government agency or office should misuse taxpayer dollars to sponsor biased training by a notorious anti-Muslim conspiracy theorist," said CAIR Government Affairs Director Robert McCaw.
Last year, CAIR protested a similar event at a Texas college, which was eventually canceled. Guandolo accused CAIR, the country's largest Muslim civil liberties and advocacy organization of being a Hamas organization. "Suit wearing jihadis are no less dangerous than ISIS soldiers on the battlefield," he said.
Guandolo also works closely with ACT! For America, which the Southern Poverty Law Center has called "the largest grassroots anti-Muslim group in the country."
Among Guandolo's other assertions are that mosques "do not have a First Amendment right to do anything." But perhaps his most bizarre claim came in February 2013, when he alleged that the soon-to-be CIA director had converted to Islam while he served in Saudi Arabia as part of a "counterintelligence operation… to recruit him."
Guandolo also has ties to the White House. His claim about the vast majority of mosques being linked to terrorist organizations was made to then Breitbart radio host and current chief strategist to President Donald Trump, Steve Bannon.
© Copyright IBTimes 2023. All rights reserved.