Muslims Protest Liberia Proposal To Institute Christianity As State Religion, Call For Secularism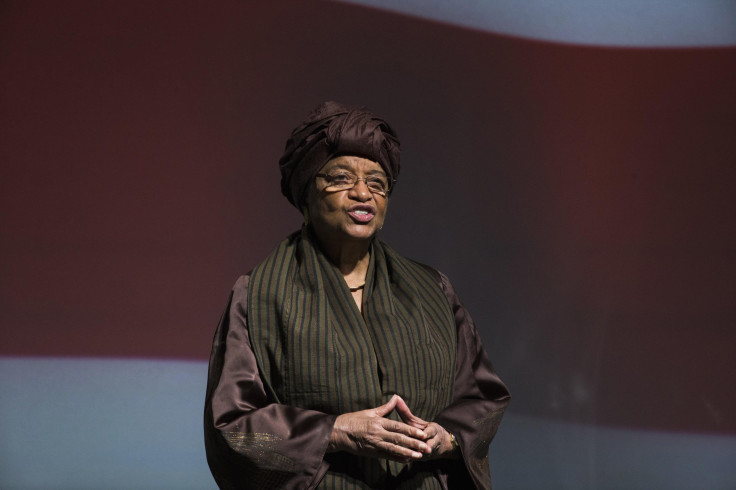 A proposal to amend Liberia's constitution in order to reinstate Christianity as the state religion has divided Christians and Muslims in the West African nation, with Muslims protesting the move this week as an unfair marginalization of minority religious groups. The proposed amendment is now on its way to President Ellen Johnson Sirleaf, who could order it to be put to a national referendum next year.
A majority of the participants at a constitutional conference charged with reviewing the country's 1986 constitution backed the amendment Thursday, raising alarm among the country's Muslim community. Muslim groups have been lobbying against the proposal and some have staged protests in the central Liberian city of Gbarnga, where the conference was taking place, to demand that the country's current secular status remain unchanged.
"Liberia is not for Christians, Liberia is not for Muslims, Liberia is for everybody. We don't want Liberia to be for only one group of people," protest leader Hajah Swaray said in an interview with the Anadolu news agency. "It would not be fair to see one group marginalized. We have 16 tribes in Liberia. Some people are Muslims, while others are Bahai or embrace traditional religions. Let's just live as we are."
Some Christian leaders, on the other hand, have argued that they have the backing of the majority and that a change in Liberia's state religion would be an exercise in democracy, reflecting the people's will for a Christian state. "The issue here isn't about Christians and Muslims," Liberian clergyman and conference participant David Success Jallah told Anadolu. "The [committee] was given a mandate to tour the country and get Liberians' views on what they wanted to see in the constitution. And those views showed that 99.4 percent of the people want Liberia to return to a Christian state."
Christians make up about 85 percent of Liberia's population of 4 million, with Muslims constituting 12 percent and adherents of other religions and those with indigenous beliefs constituting the remainder, the country's 2008 census said. However, the estimated proportion of Muslims in the country is a source of contention and unofficial reports and surveys estimate the Muslim population to be as much as 20 percent of the population.
While sporadic disputes have broken out between people of different religious groups in remote areas of the country, large-scale sectarian tensions are not a major issue in Liberia, a 2013 report by the U.S. State Department said. But previous attempts by Christian leaders to push for a change in the state's official religion have sparked dueling protest campaigns. A 2012 petition to Liberia's legislature to declare the country a Christian nation was not pursued by either the House or the Senate.
Prior to 1986, Liberia's constitution had stipulated Christianity's special status in the founding of the country by thanking God for granting "the blessings of the Christian religion." The current document states that all Liberians "irrespective of history, tradition, creed, or ethnic background -- are of one common body politic."
© Copyright IBTimes 2022. All rights reserved.
FOLLOW MORE IBT NEWS ON THE BELOW CHANNELS