MyPillow Taking Lumps: How Mike Lindell's Trump Support Spells Downfall
KEY POINTS
Lindell is an ardent supporter of President Trump
His Twitter feed is lit up with claims of spreading false information
Big box retailers pulled his line from their shelves after his backing of conspiracy theories
Already facing a lawsuit from a company that makes voting machines, MyPillow CEO Mike Lindell is taking more lumps as big box retailers started pulling his company's products off their shelves over his repeated allegations of voter fraud.
Dominion Voting Systems, which sells electronic voting machines, sent a letter to Lindell advising him of imminent legal action for spreading false claims about the integrity of the company's voting machines.
"You have positioned yourself as a prominent leader of the ongoing misinformation campaign," a portion of the letter was quoted by The New York Times as reading. "Litigation regarding these issues is imminent."
Dominion has faced a barrage of charges from ardent supporters of President Donald Trump like Lindell, who continue to perpetuate a narrative that the Nov. 3 election was somehow fraudulent despite mounds of evidence to the contrary. Just as corporate entities are backing away from Trump following unrest at the Capitol on Jan. 6, Lindell is facing his own pressures.
Lindell late Monday confirmed to KARE 11, an NBC affiliate in Minneapolis, that Bed Bath & Beyond, Kohls, Wayfair and a handful of other retailers have pulled his products from their shelves.
Like the president, Lindell has taken to Twitter to spread misinformation about the election. Several of his messages on the popular social media site posted Friday were flagged for peddling false information about the election.
The New York Times reported last week that Lindell had a brief meeting with the president Friday, when he discussed claims that Trump was, in fact, the real winner of the Nov. 3 election.
Lindell was photographed Friday by The Washington Post's Jabin Botsford carrying notes that perpetuated many of the conspiracy theories on election fraud and contained the term "martial law" on his notepad.
As recently as Monday, Lindell continued to claim he had evidence against Dominion that would support some of those conspiracy theories.
"I would really welcome them to sue me because I have all the evidence against them," he told The New York Times. "They sent this letter a couple of weeks ago. They're lying, they're nervous because I have all the evidence on them."
The FBI, Justice Department and the courts have all dispelled claims of election fraud. Former Vice President Joe Biden takes the oath of office on Wednesday to become the 46th president.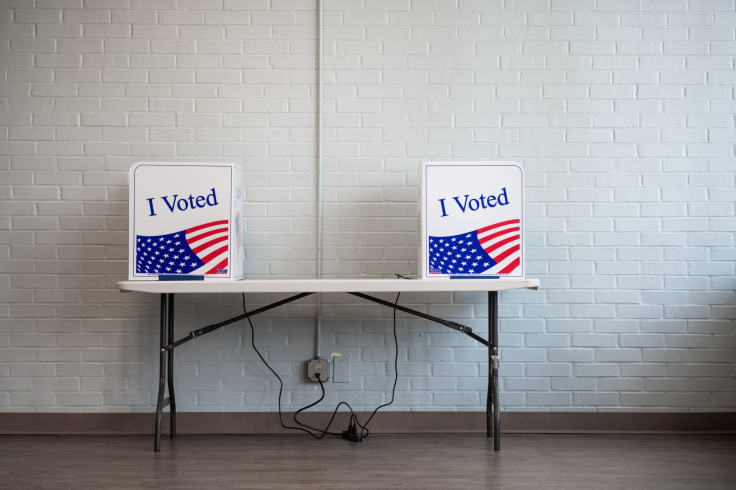 © Copyright IBTimes 2023. All rights reserved.