Mysterious X-37B Lands In Florida After Two Years In Space
The United States Air Force landed its latest crewless aircraft in Florida today. The X-37B unmanned space plane dropped out of orbit today on the same Runway that the space shuttle once used. The specific details of the aircraft are relatively secret. However, the existence of the drone has been confirmed by the military. There is a new record in the books after the drone spent 780 days circling the earth. This is the fifth time that the vehicle has been used.
"Today marks an incredibly exciting day for the 45th space Wing," Brigadier General Doug Schiess said in a statement. "Our team has been preparing for this event, and I'm extremely proud to see their hard work and dedication culminating in today's safe and successful Landing."
Specific details of the purpose of the flight have been kept under wraps. One experiment was to "test experimental electronics in oscillating heat pipe technologies in a long-duration spacing," the Air Force said in a statement. No further details will be released at this time.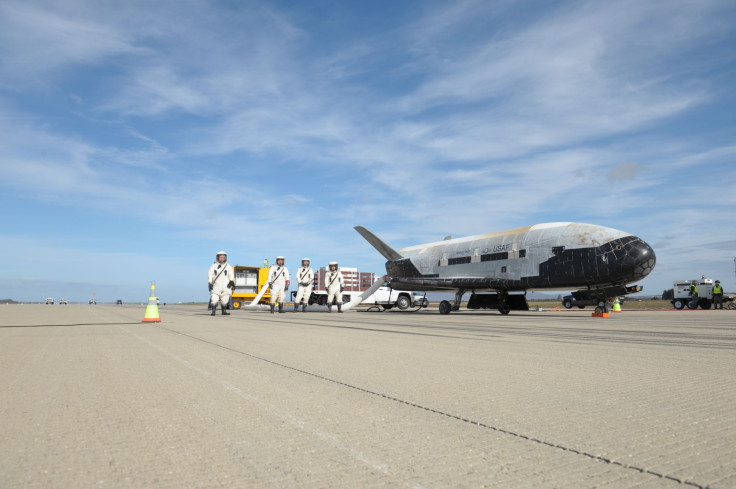 Randy Walden, the director of the Air Force Rapid Capabilities Office, said that "the latest X-37B mission hosted Air Force Research Laboratory experiments, among others, were providing a ride for small satellites."
His statement drew outrage from some critics, particularly Jonathan McDowell, an astronomer at the Harvard-Smithsonian Center for astrophysics who keeps tabs on the registration of satellites. McDowell said in a tweet that the X-37B flight's deployment of small satellites is alarming since the US has not reported those deployments in its UN Registration Convention submissions.
"This would be the first time that either the USA or Russia has blatantly flouted the Convention," McDowell added.
The Boeing-manufactured X-37B looks like a small space shuttle orbiter. Reports suggest that the Air Force has two of these vehicles and that they have flown each multiple times. Each one was extending the previous records set by the one before it of time spent in space. The launch date of this particular aircraft was September 7, 2017, effectively tripling the previous attempt that lasted for 240 days.
The X-37B was developed by NASA and built by Boeing at the end of the space shuttle era in 2004 it was then quickly absorbed by the Air Force.
© Copyright IBTimes 2023. All rights reserved.