Nakoula Basseley Nakoula Calls Police To California Home, 'Innocence Of Muslims' Producer 'Scared Of Retaliation' [PHOTO]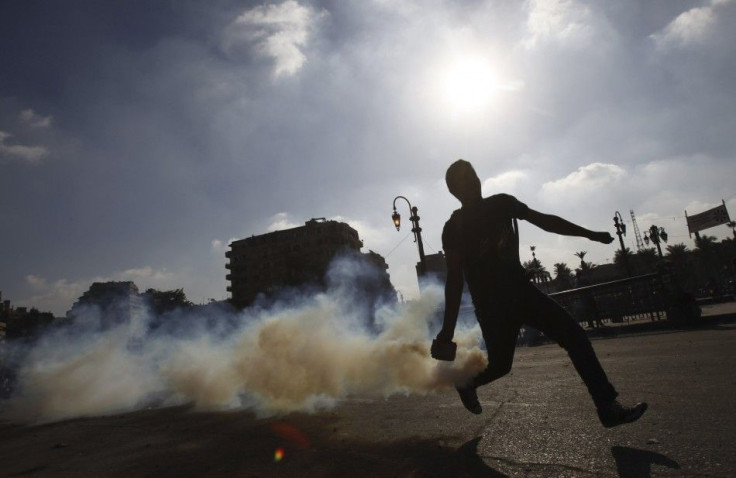 Police have been sent to the California home of Nakoula Basseley Nakoula, the purported producer of "Innocence of Muslims," an anti-Muslim film that has caused outrage across the Middle East.
The man identified as the producer of the Muhammad film called local police in an effort to protect him and his family from potential harm, authorities told ABC News, as some media reports apparently listing his address have circulated.
Sheriff's deputies were sent to the Cerritos, Calif., home of Nakoula, 55, overnight Thursday, but have since left, ABC News reported. Nakoula has been identified in several media reports as the man purportedly behind "Innocence of Muslims," a controversial film that may have triggered anti-U.S. violence and protest in several cities in the Mideast.
California law enforcement officials told ABC News that Nakoula, who is also known to authorities as Bacily Nakoula, was frightened for his life and "scared of retaliation" against his family.
Sheriffs from the Cerritos police station were reportedly called to the home to keep Nakoula safe and to provide a uniformed presence to assist the members from the FBI Joint Terrorism Task Force, according to official reports obtained by ABC News.
While Nakoula confirmed to the Associated Press in an interview outside Los Angeles that he was manager for the company that produced "Innocence of Muslims," he denied that he directed the film, and said he knew the self-described filmmaker, identified only as "Sam Bacile."
In an article, the AP said that when the newswire tried to contact the filmmaker, who identified himself as "Bacile," the cellphone number traced to the same address near Los Angeles, where the AP found Nakoula.
A senior official told ABC News that in addition to the home security, they have also sent local law enforcement officers to the production company, "Media for Christ," on Hamilton Avenue in Duartes, Calif., to keep watch on the facility. The studio submitted the request for a film permit, Duarte City Manager Darryl George told the Los Angeles Times.
Protests continued on Wednesday and even into Thursday morning as hundreds of protesters angered by the anti-Islam film stormed the U.S. embassy compound in Yemen's capital and burned the American flag.
As of now, American missions have been attacked in three Arab nations -- Yemen, Egypt and Libya. Officials are reportedly struggling to restore law and order, according to the Associated Press.
© Copyright IBTimes 2023. All rights reserved.