Nancy Reagan, Second GOP Debate Host: 10 Quotes From The Former First Lady About Politics And Life In The White House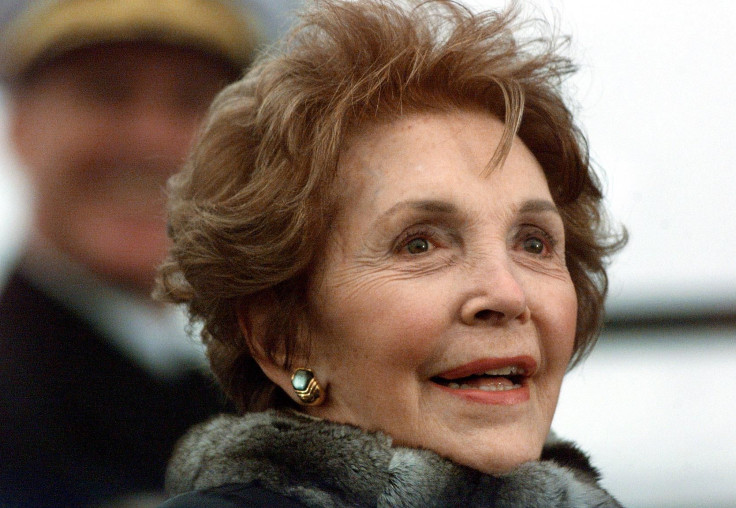 Former first lady Nancy Reagan has sent out invitations to 16 GOP presidential candidates so far, asking them to participate in the second Republican debate scheduled for Sept. 16, CNN reported Tuesday. The debate is being held at the Ronald Reagan Presidential Library in Simi Valley, California, with plans to divide it into two parts.
In order to participate in the debate, candidates must achieve at least an average of 1 percent of support in three presidential polls before Sept. 10. One portion of the debate is expected to feature the top 10 candidates based on recent polling, as was done with the first debate in Cleveland last week, with the other including candidates who meet the minimum threshold of 1 percent.
The top 10 contenders in last week's Republican debate were Donald Trump, Jeb Bush, Scott Walker, Mike Huckabee, Ben Carson, Ted Cruz, Marco Rubio, Rand Paul, Chris Christie and John Kasich, and they all been invited by Reagan to take part in the second debate. Rick Perry, Rick Santorum, Bobby Jindal, Carly Fiorina, Lindsey Graham and George Pataki, who all participated in an alternate debate that took place prior to the main, have been invited, as well. (Former Virginia Gov. James Gilmore was not.) Jake Tapper, CNN's "State of the Union" anchor and chief Washington correspondent, is set to moderate the debate, which will take place at the Air Force One Pavilion on the Ronald Reagan Presidential Library grounds.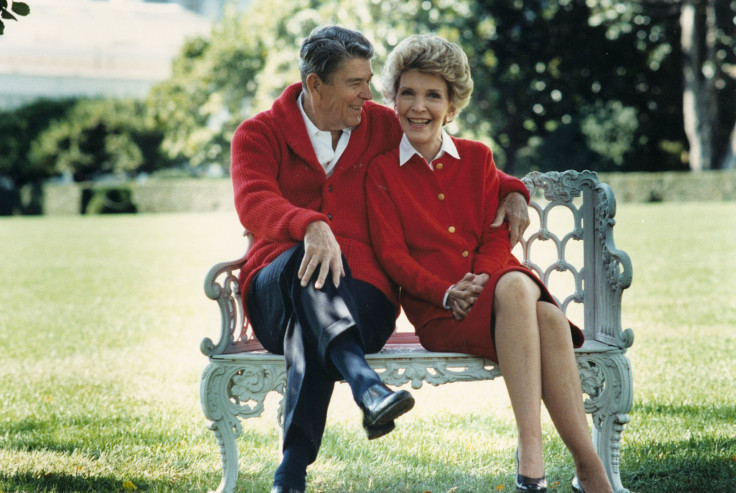 Reagan, the host of the second debate, is now 94 years old. As Nancy Davis, she was a Hollywood actress in a slew of movies in the 1940s and 1950s. She served as first lady from 1981 to 1989, and her major initiative was the "Just Say No" drug-awareness campaign. After her husband, former President Ronald Reagan, contracted Alzheimer's disease, she became a strong advocate for finding a cure for the neurological disorder. He died in 2004.
The former first lady is also known for uttering numerous memorable quotes, often about politics and life in the White House. GOP candidates take note: Listed below are some of the former first lady's best revelations, courtesy of Brainyquote.
1. "It is true that when you're in the White House alone, it is a lonely place. Big and lonely."
2. "I must say acting was good training for the political life which lay ahead for us."
3. "There is no job description for the first lady and she's only there because her husband got elected president."
4. "The movies were custard compared to politics."
5. "I don't intend for this to take on a political tone. I'm just here for the drugs" (in regards to her drug-awareness campaign).
6. "I don't know when I'm going to have time to be politically active."
7. "From the moment I walked into the White House, it was as if I had no privacy at all."
8. "People don't understand that all presidents, the minute they become president, get a knock at the door. And there's a man there saying, 'Let's talk about your funeral.' At the time I thought, God, that's a terrible thing. Later on, I thought it was pretty wise."
9. "I don't talk about political matters. That's not my department."
10. "For eight years, I was sleeping with the president, and if that doesn't give you special access, I don't know what does!"
© Copyright IBTimes 2023. All rights reserved.