GOP Debate Ratings: Fox News Scores Record-Breaking Audience With Donald Trump-Led Primary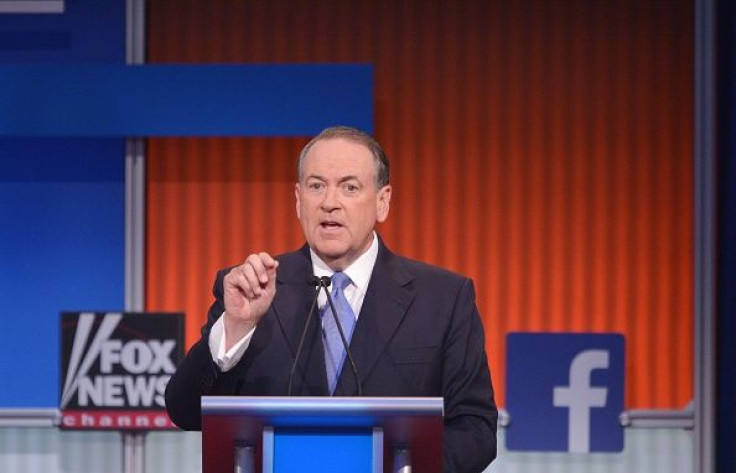 Not even Ben Carson could've successfully separated Americans from their TV sets Thursday night.
The prime-time Republican primary debate on Fox News drew a larger audience than any non-sports cable telecast in history, according to Nielsen. The two-hour event -- which featured 10 GOP presidential hopefuls vying for attention, slinging mud and trading barbs -- delivered 24 million total viewers, more than double the network's previous record of 11.8 million viewers for the 2012 presidential election.
The debate, moderated by Fox News personalities Bret Baier, Megyn Kelly and Chris Wallace, attracted 7.9 million viewers in the all-important 25- to 54-year-old demographic prized by advertisers.
A sizable audience was expected given the inclusion of front-runner Donald Trump, who has dominated news cycles with outspoken comments since he announced his candidacy in June. Trump exchanged harsh words with a number of his fellow candidates, including Kentucky Sen. Rand Paul and New Jersey Gov. Chris Christie -- in addition to a getting into a heated exchange with Kelly over some of his past offensive comments toward women. The billionaire reality-TV star likely did not disappoint viewers expecting his trademark gruffness.
Other notable moments included an argument between Christie and Paul over the legality of the NSA's controversial surveillance program, which became the most talked about debate moment on social media sites like Facebook and Twitter.
The record-breaking audience reaffirms the value of live television in an era when traditional cable viewership has been in decline. Fox News partnered with Facebook Inc. for the event in an effort to maximize the synergy between the viewership and social media activity.
The 5 p.m. debate between candidates who didn't poll high enough to qualify for the main event also performed well, attracting 1.2 million viewers, Fox's third-highest primary debate telecast. The event unexpectedly catapulted Carly Fiorina, thought to be a longshot, back into the spotlight.
Presidential election coverage has come to mean big business for cable news networks, whose viewership tends to ebb and flow along with election cycles.
Christopher Zara is a senior writer who covers media and culture. News tips? Email me . Follow me on Twitter @christopherzara .
© Copyright IBTimes 2023. All rights reserved.