Narendra Modi's Ambitious Disinvestment Target: How Realistic Is It?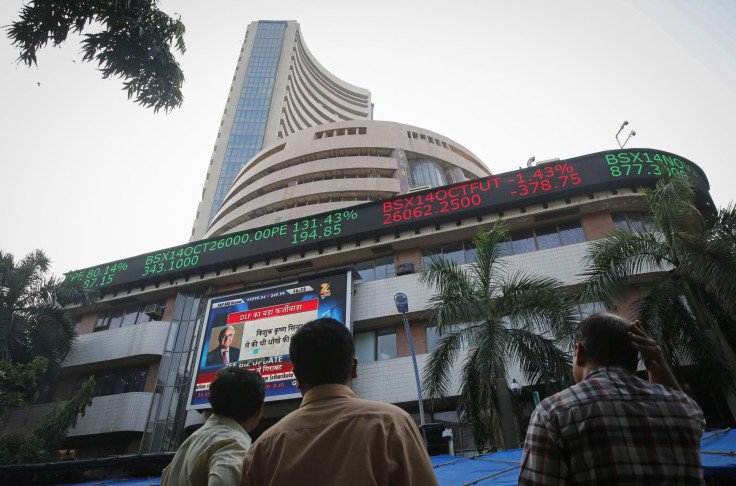 The Narendra Modi-led Bharatiya Janata Party government in India kicks off its ambitious plan to rake in over 430 billion rupees (about $7 billion) by selling portions of its stakes in several companies across sectors. However, if government data from the last two decades is any indicator, it could struggle to meet, or even come close, to its target.
In the last few years, India has tried to reduce its fiscal deficit by generating revenue from selling its stakes in profitable state-owned companies. But, historical records dating back to 1991 -- the year India liberalized and privatized its economy and began dismantling its industrial licensing regime -- show that the country has mostly missed its disinvestment targets. The government exceeded its target only four times -- in 1994-95, 1998-99, 2003-04 and 2004-05 -- and in 2007-08 and 2009-10, no targets were fixed, but the government generated a considerable sum from the process.
Modi, who came to power on a pro-business campaign promise and who has been welcomed by the country's financial markets, is banking on a bullish stock market to help meet his targets. On Dec. 2, brokerage firm Morgan Stanley said that it expects the benchmark BSE Sensex stock index to climb nearly 15 percent from current levels by December 2015.
"Sentiment is strong with support from flows and momentum – our market timing indicator suggests that market mood is buoyant though yet to hit exuberant territory," The Financial Express quoted Morgan Stanley as having said in a research note. "Our view is the government's reforms are on track and if these reforms progress well, we see upside risk to earnings estimates."
The Modi government has also been trying to attract investments into the country ever since it took office in May. In its latest move, on Dec. 3, it relaxed rules governing foreign direct investment in the country's construction sector, which of late, has seen some headwinds. Under the new rules, foreign investors can now pour money into smaller projects than before and the minimum capital investment by foreign companies has also been halved to $5 million, according to Reuters.
However, even if the Modi government does manage to meet its divestment target, or come close to doing so, questions linger about how the money would be put to use. As this blog in The Times of India notes, the money that the government raises from such divestment is likely to be put back into recapitalizing state-owned banks and the Indian Railways. In other words, the money would effectively be routed back into state coffers. Moreover, as the blog points out, state-owned insurer Life Insurance Corporation of India typically ends up rescuing the government's divestment effort by buying huge chunks of the shares on offer, especially if markets don't react enthusiastically to the stake sale.
Further, Modi's divestment plans continue to face stiff resistance from trade unions. Workers at Coal India Ltd, the world's single-largest producer of the mineral, have frequently threatened to strike work if the government dilutes stake in the company. The latest of such threats was issued earlier this week. This is a significant hurdle as the government hopes to meet nearly a half of its divestment target by selling its stake in Coal India. Unions of other former government-owned companies, including Hindustan Zinc Ltd and BALCO, in which the government wants to liquidate its residual stake too are opposed to the move.
© Copyright IBTimes 2023. All rights reserved.