NASA Aims To Establish Greenhouse On Mars By 2021; Curiosity Mars Rover Drilled Slab Of Martian Sandstone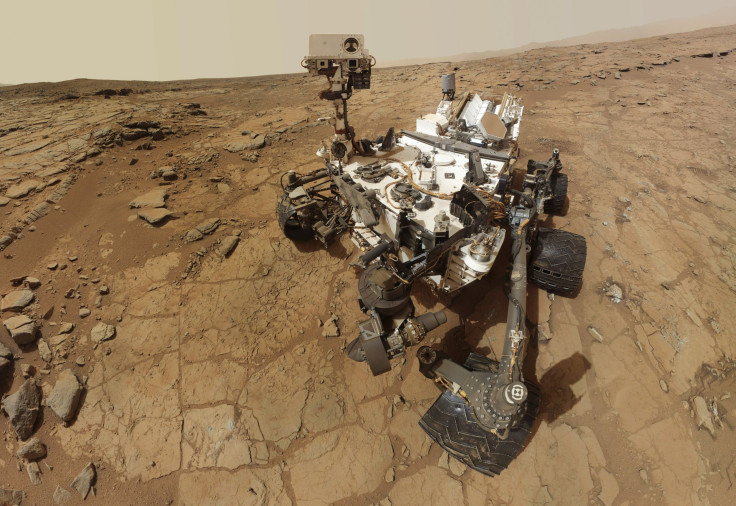 NASA researchers have proposed depositing a greenhouse on Mars when the next U.S. rover lands on the Red Planet in early 2021.
The Mars Plant Experiment, or MPX, could help lay the foundation of eventual colonization of Mars. The MPX team plans to use a "CubeSat" box -- a case for tiny satellites – on the outside of the rover, to hold Earth air along with about 200 seeds of Arabidopsis, a flowering plant commonly used by researchers. The seeds would receive water from the rover on its arrival, and would have about 15 days to grow in the small greenhouse.
"That would be the goal," said Heather Smith, MPX deputy principal investigator of NASA's Ames Research Center Smith. "We would go from this simple experiment to the greenhouses on Mars for a sustainable base." Furthermore, "it also would be the first [known] multicellular organism to grow, live and die on another planet."
"In order to do a long-term, sustainable base on Mars, you would want to be able to establish that plants can at least grow on Mars," Smith said in late April at the Humans 2 Mars conference in Washington, D.C. "This would be the first step in that. … We just send the seeds there and watch them grow."
The 2020 rover, based on NASA's Curiosity rover, will search for past life on Mars while collecting rock and soil samples to bring back to Earth. NASA officials said that by June they will be deciding what instruments the rover should carry in the mission. NASA's previous Curiosity rover proved after its August 2012 landing that Mars was once capable of supporting microbial life.
NASA said Tuesday that its Curiosity rover has completed its third drilling into a Martian rock and is now preparing to use its internal instruments to study the collected sample.
"The drill tailings from this rock are darker-toned and less red than we saw at the two previous drill sites," Jim Bell of Arizona State University, Tempe, deputy principal investigator for Curiosity's Mast Camera, or Mastcam, said in a statement. "This suggests that the detailed chemical and mineral analysis that will be coming from Curiosity's other instruments could reveal different materials than we've seen before. We can't wait to find out!"
The mission's two previous rock-drilling sites yielded evidence last year of an ancient lakebed environment with a chemical energy source that provided conditions favorable for microbial life billions of years ago.
The rover's current location is at a waypoint called "The Kimberley," about 2.5 miles and along the route toward the mission's long-term destination on lower slopes of Mount Sharp.
Sample material will be delivered in coming days to onboard laboratories for determining the mineral and chemical composition.
© Copyright IBTimes 2023. All rights reserved.