NASA To Launch $1.5 Billion Mars Rover In 2020, Taking A 'Significant Step' Toward Sending Humans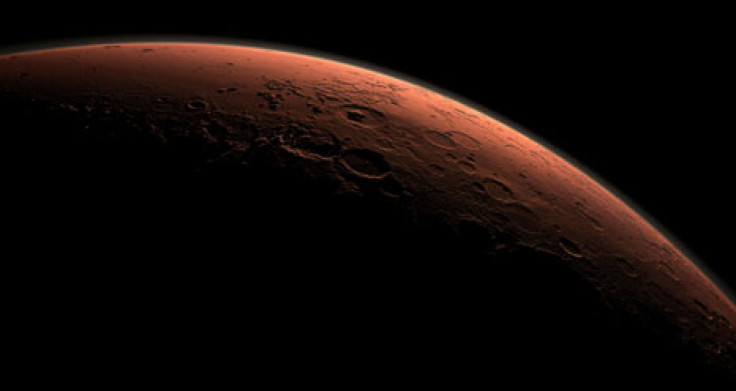 NASA Tuesday announced plans to send a new $1.5 billion "robotic science rover" to Mars in 2020.
NASA said the yet-to-be-named rover would use spare parts and engineering models developed for the Curiosity rover, which is now four months into a planned $2.5 billion mission on Mars, looking for habitats that could have supported microbial life.
"The future rover development and design will be based on the Mars Science Laboratory (MSL) architecture that successfully carried the Curiosity rover to the Martian surface this summer," NASA said in a statement. "This will ensure mission costs and risks are as low as possible, while still delivering a highly capable rover with a proven landing system."
According to John Grunsfeld, the U.S. space agency's associate administrator for science, replicating Curiosity's chassis, sky-crane landing system and other gear will help NASA cut the cost of the new mission to about $1.5 billion including launch costs.
"The challenge to restructure the Mars Exploration Program has turned from the seven minutes of terror for the Curiosity landing to the start of seven years of innovation," said Grunsfeld in a statement. "This mission concept fits within the current and projected Mars exploration budget, builds on the exciting discoveries of Curiosity, and takes advantage of a favorable launch opportunity."
Due to budget shortfalls, NASA was forced to pull out of a series of joint missions with Europe designed to return rock and soil samples from Mars in the 2020s. Europe will now partner with Russia for the launch vehicle and other equipment, Reuters has reported.
The Verge has reported that the announcement of the new rover adds to a growing list of Mars missions by NASA. The agency recently announced that it would return to the red planet again in 2016 for geographic discovery using Seismic Investigations, Geodesy and Heat Transport (InSight) lander.
The specific payload and science instruments for the 2020 mission will be openly competed, following the Science Mission Directorate's established processes for instrument selection. This process will begin with the establishment of a science definition team that will be tasked to outline the scientific objectives for the mission.
'Significant Step' Toward Sending Humans
NASA Administrator Charles Bolden has said that the Obama administration is committed to the new "robust multi-year Mars program."
"With this next mission, we're ensuring America remains the world leader in the exploration of the Red Planet, while taking another significant step toward sending humans there in the 2030s," said Bolden.
NASA had earlier considered to fly an orbiter in 2018, but later decided to supply equipment for the European probes, expand its current Mars missions and develop the Curiosity twin rover for launch in 2020.
"We could have come up with something in 2018, but with the budget that we're in we would not have had such a full program. It would have been a down-scaled orbiter of some kind," said Grunsfeld.
"If we think of the 2030s as the potential for human exploration, I think this 2020 rover and the other things we might be able to do in the 2020s as a synergistic collaboration between science and human spaceflight. There are a lot of cool things we can do," he added.
Rep. Adam Schiff (D-Calif.) supported the new rover mission, saying in a statement that "an upgraded rover with additional instrumentation and capabilities is a logical next step that builds upon now proven landing and surface operations systems."
He opined that moving up the launch date to 2018 would be better.
"While a 2020 launch would be favorable due to the alignment of Earth and Mars, a launch in 2018 would be even more advantageous as it would allow for an even greater payload to be launched to Mars," he said. "I will be working with NASA, the White House and my colleagues in Congress to see whether advancing the launch date is possible and what it would entail."
Grunsfeld, however, replied saying that "it might be possible to do it in 2018, but it would be a push. What it might do is exclude certain science investigations that might be possible if we had the extra two years. That's something downstream."
The new mission fits within the five-year budget plan in the president's Fiscal Year 2013 budget request, and is contingent on future appropriations. Under the overhauled Mars plan, Curiosity's two-year mission would also be extended to five years.
© Copyright IBTimes 2023. All rights reserved.