NASA Mars Rover Captures Stunning Rock Formation In Mars
NASA's Curiosity rover has released a new batch of raw images taken from the surface of Mars. The new photos showcase the various stunning rock formations and other landscape features of the Red Planet.
The team handling Curiosity announced the rover's latest collection of photos via Twitter. The images can also be accessed through NASA's Curiosity website.
The photos taken by the rover are so clear that they look like they were taken from a rocky desert on Earth. Each of the photos shows various details on the rock formations including the streaks that were most likely made by the harsh Martian winds and dust storms.
According to NASA, the images were taken using Curiosity's Mars Hand Lens Imager (MAHLI), which is attached to the end of the rover's robotic arm.
The space agency explained that due to the limited data that Curiosity can send to Earth, the MAHLI photos are scaled down to thumbnail images.
"MAHLI thumbnails are approximately 8 times smaller than the original, parent image," NASA said in a statement. "Because the amount of data that Curiosity can send back to Earth each day is limited, small versions of MAHLI's images are sent as soon as possible after a new picture is acquired or produced."
Images of the rock formations are Curiosity's latest contribution to NASA's ongoing exploration on Mars. Earlier in June, the rover made a surprising discovery by detecting a huge volume of methane on the alien planet.
According to NASA, the methane measured by Curiosity was about 21 parts per billion units by volume. This means that one billionth of a volume of air on Mars is methane. NASA regarded it as the largest volume of methane ever measured during Curiosity's mission.
Follow-up observations on the methane levels on Mars revealed that they have already decreased. Despite this, NASA is still unsure what caused the huge methane spike or where it came from.
Since the rover doesn't have the necessary instruments to analyze the source of the methane, it is not yet clear if it was caused by a biological or geological phenomenon.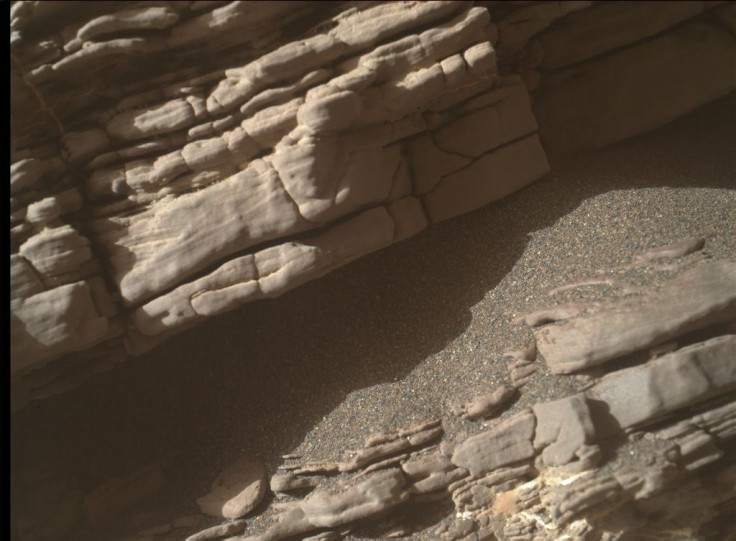 © Copyright IBTimes 2023. All rights reserved.