NASA's Crew-1 'Resilience' Mission Has Launched SpaceX Closer To Its Human Space Flight Dream
KEY POINTS
This is SpaceX's first long-duration mission with four astronauts onboard
NASA was reliant on Russia to send its astronauts to the ISS, at a cost of $80 million, until now
SpaceX is the first and only private company to get NASA certification to transport humans to space
With its successful Crew-1 liftoff on Sunday, SpaceX, in collaboration with NASA, set its human spaceflight program into motion.
SpaceX launched the Falcon 9 rocket and Crew Dragon capsule into orbit from the Kennedy Space Center in Florida. The mission will bring NASA astronauts Michael Hopkins, Victor Glover and Shannon Walker, and Soichi Noguchi of the Japanese Aerospace Exploration Agency (JAXA), to the International Space Station, where they will spend about six months conducting in-space experiments, from studying organs and dietary changes to growing radishes.
"I could not be more proud of the work we have done here today. Falcon 9 looked great, Dragon was dropped off into a beautiful orbit about 12 minutes into the mission and we'll get more data as we go," Gwynne Shotwell, president and chief operating officer of SpaceX, said in a statement.
The first time SpaceX launched a manned Crew Dragon into space was in May. That two-month mission demonstrated SpaceX's ability to safely transport people to and from space, while Crew-1 is the company's first long-duration mission.
The Crew Dragon, including the Falcon 9 rocket and associated ground systems, is the first crew spacecraft since the Space Shuttle that is certified by NASA to bring humans into space, and the SpaceX is the only private company to get this certification.
But NASA is still being careful dubbing this a fully operational mission, as the losses of Space Shuttles Challenger and Columbia continue to weigh heavily on any decision to send astronauts into space.
NASA has been reliant on Russia's space technology to send ast--ronauts to the ISS, which has cost the agency nearly $80 million. This is steep when compared to SpaceX's Crew Dragon mission, which costs as low as $55 million, according to a report.
And NASA will soon have more options, because it is also working with Boeing, whose capsule CST-100 Starliner is being developed.
Right now, however, SpaceX is the major launch provider for NASA, and there will be Falcon 9 launches to and from the ISS every six months.
NASA will spend more than $8.2 billion by 2024 on its Commercial Crew Program, which was established with the goal of achieving safe, reliable and cost-effective access to and from the ISS and low-Earth orbit.
"With this milestone, NASA and SpaceX have changed the historical arc of human space transportation," Phil McAlister, NASA director of commercial spaceflight development, told reporters on Thursday.
SpaceX has been dominating the commercial space-flight industry against rivals like Jeff Bezos' Blue Origin, and is one of three companies in the mix for NASA's Artemis program, which aims to put humans on the moon by 2024. The SpaceX Falcon 9 booster recently broke a NASA Space Shuttle reuse record to become the world's most rapidly reusable rocket.
SpaceX is scheduled to launch two more crewed flights for NASA in 2021, including one in the spring, and four cargo refueling missions over the next 15 months.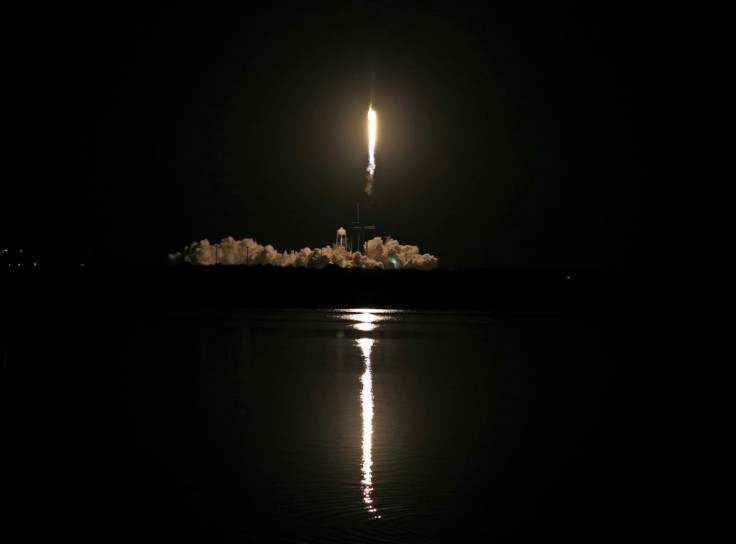 © Copyright IBTimes 2022. All rights reserved.
FOLLOW MORE IBT NEWS ON THE BELOW CHANNELS