NASA'S Curiosity Rover Begins Summer Road Trip On Mars
KEY POINTS
Curiosity will embark on a mile-long road trip on Mars
NASA expects the rover's trip to last the entire summer
The rover will visit an area that might contain traces of alien life
NASA has kicked off the Curiosity rover's road trip on Mars that's expected to last the entire summer. The goal of the trip is to reach a region that might contain traces of water and alien life on the Red Planet.
For Curiosity's trip, the rover will move across about a mile of terrain. Since the rover's top speeds range from about 82 to 328 feet per hour depending on the landscape, NASA expects the trip to last the entire summer.
Curiosity's goal is to reach a sulfate-bearing region on Mount Sharp, which is located on the surface of Gale Crater. According to NASA, sulfate is known to form near water as it evaporates. For the agency, samples from this region could provide valuable information regarding Mars' climate and conditions for hosting alien life.
Before the rover can reach this region, it will have to go through a vast patch of sand. Since sand can cause Curiosity to get stuck, the rover will have to drive around it, which is the basis of its summer road trip.
For its journey, Curiosity will rely on both human remote drivers and its own systems to navigate across Mars' landscape. According to Matt Gildner, the lead rover driver at NASA's Jet Propulsion Laboratory, Curiosity's automated system can enable the rover to make simple decisions as it drives on its own.
"Curiosity can't drive entirely without humans in the loop," Gildner said in a statement. "But it does have the ability to make simple decisions along the way to avoid large rocks or risky terrain. It stops if it doesn't have enough information to complete a drive on its own."
Aside from uncovering clues about alien life on Mars, Curiosity's trip to the sulfate-bearing region is also part of the rover's mission of finding water on the Red Planet. A scientist from NASA noted that Curiosity's search for water on Mars is far more extensive than that of its predecessor, the Opportunity rover.
"Curiosity was designed to go beyond Opportunity's search for the history of water," Abigail Fraeman, the project scientist for both Curiosity and Opportunity missions, said in a statement. "We're uncovering an ancient world that offered life a foothold for longer than we realized."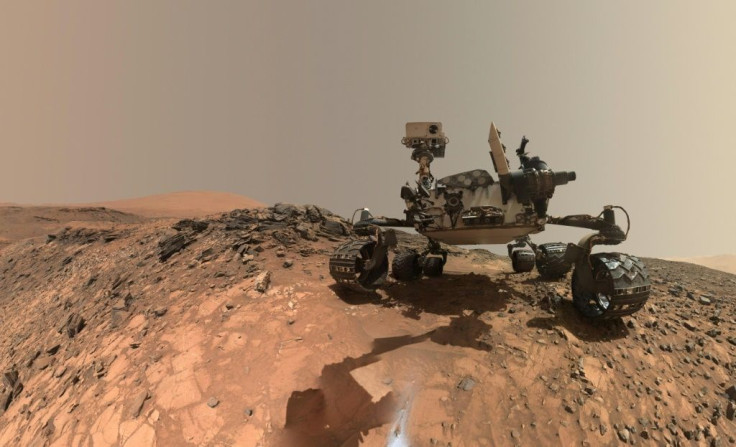 © Copyright IBTimes 2023. All rights reserved.