Nasdaq Plunges 3% Due To Profit-Taking On Big Gains In Momentum, High-Growth Shares, Selling To Pay 2013 Taxes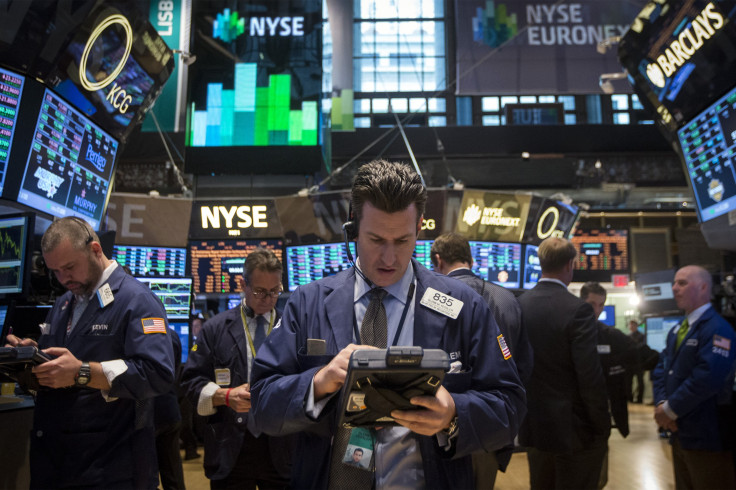 The taxman took a bite out of U.S. stocks on Thursday, particularly the tech-heavy Nasdaq Stock Exchange, as investors who booked huge gains last year on such momentum stocks as biotech and Internet shares, sold to come up with the taxes due on their short- and long-term capital gains.
"I think profit-taking in some of the momentum and high-growth and high-flying stocks has certainly been the theme recently," Peter Jun, investment analyst with Altfest Personal Wealth Management in New York, said.
After making big gains last year, investors have been selling biotech stocks in recent weeks as the firms come under pressure to lower prices for their drugs.
Investors also sold many "momentum" tech stocks like Facebook, Netflix and Twitter to lock in the profits as these stocks are starting to get too pricey for some investors.
The Nasdaq Composite (INDEXNASDAQ:.IXIC) tumbled 129.79 points, or 3.1 percent, to 4,054.11. It was the worst point drop since Aug. 18, 2011, when the index lost 131.05 points.
The S&P 500 (INDEXSP:.INX) shed 39.10 points, or 2.1 percent, to 1,833.08 and the Dow Jones Industrial Average (INDEXDJX:.DJI) dropped 266.96 points, or 1.6 percent to 16,170.22
"The market had a big run into the end of last year and I think people have been too optimistic about the underlying strength of the economy," said Steve Blitz, chief economist at ITG Investment Research.
"Whether it's tax-related selling, or the market finding the equilibrium of the economy we have, I think these are just adjustments and reading too much into this [the volatility] is probably a mistake," Blitz added.
© Copyright IBTimes 2023. All rights reserved.