NATO Sees Significant Pullback Of Russian Troops From Ukraine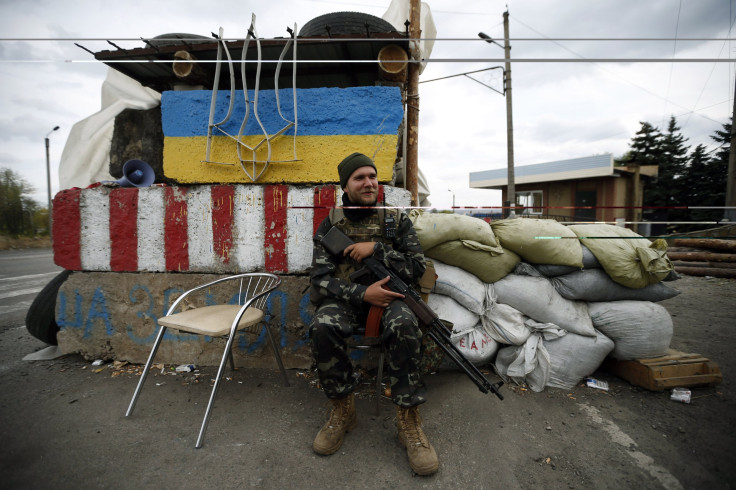 (Reuters) - NATO has observed a significant withdrawal of Russian forces from inside Ukraine, but many Russian troops remain stationed nearby, an alliance military spokesman said on Wednesday.
"There has been a significant pullback of Russian conventional forces from inside Ukraine, but many thousands are still deployed in the vicinity of the border," Lieutenant-Colonel Jay Janzen said in an e-mailed response to a request from Reuters for comment.
"Some Russian troops remain inside Ukraine. It is difficult to determine the number, as pro-Russian separatists control several border crossings and troops are routinely moving back and forth across the border. Further, Russian special forces are operating in Ukraine, and they are difficult to detect," he said.
On Sept. 4, a NATO military officer said Russia had several thousand combat troops and hundreds of tanks and armored vehicles inside Ukraine and around 20,000 troops close to the Ukrainian border.
As recently as a week ago, NATO said it believed Russia still had around 1,000 soldiers inside Ukraine despite some cuts in troop numbers since a ceasefire began on Sept. 5.
Janzen said there appeared to be a reduction in incidents, including artillery fire, between Ukrainian forces and Russian-backed separatists.
"NATO welcomes these positive signs, and encourages all parties to continue to work towards a peaceful solution to this crisis," he said, while still expressing NATO's concern about the large numbers of Russian forces deployed close to the eastern Ukraine border.
© Copyright IBTimes 2023. All rights reserved.