NBA Draft 2012 Preview, Where and How to Watch Online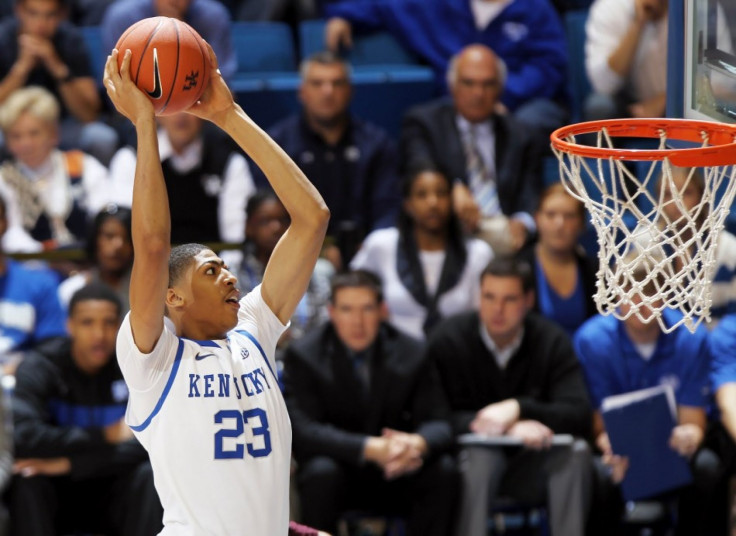 The 2012 NBA Draft is set to get underway on Thursday night at the Prudential Center in Newark, New Jersey.
The first pick of the night will go to New Orleans. The Hornets are expected to select Anthony Davis. The freshman led Kentucky to a national championship this past season. He averaged 14.2 points, 10.4 rebounds and 4.7 blocks for the Wildcats. He was named the national college basketball player of the year by numerous publications.
The Bobcats have the second pick, for now, but there's a good chance that will change.
ESPN is reporting that Charlotte is looking to move down in the draft, and they currently have five offers for the number two slot. The Bobcats finished with the worst winning percentage of all time in the lockout-shortened season. They are looking to turn their pick into multiple players.
While Davis is the consensus number one selection, it's unknown who will be taken directly after him. His teammate, Michael Kidd-Gilchrist, could go second overall. The freshman is known for being a great defender, and has been compared by some to Scottie Pippen.
Kansas' Thomas Robinson and Florida's Bradley Beal are the other two players that have a chance of going after Davis.
Robinson had a breakout year in the 2011-2012 Season, averaging 17.7 points and 11.9 rebounds per game. Beal struggled in his only season, but is considered to be the best pure shooter in the draft.
There's expected to be a lot of movement before and during the draft. The Rockets have already made multiple trades. The have the 12th, 16th and 18th picks, and are expected to use those to move up in the draft or acquire an NBA star.
A few of the league's best players could be on the move Thursday night.
Dwight Howard has demanded to be traded from the Magic, and a team like the Rockets could send their picks in a package for the All-Star. The Lakers are reportedly looking to trade Pau Gasol for a top-10 pick and an established NBA player.
You can watch the draft on ESPN. The Hornets are scheduled to go on the clock at 7:30 p.m. ET. If you can't get to a television, you can watch a live stream online here.
© Copyright IBTimes 2023. All rights reserved.
FOLLOW MORE IBT NEWS ON THE BELOW CHANNELS