NBA Finals 2018 Stats: LeBron James, Stephen Curry Putting Up Record Numbers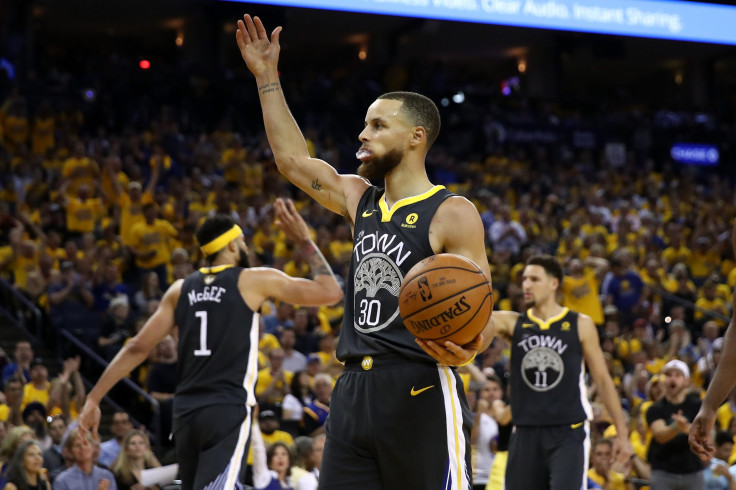 There are certain statistics that tell the whole story of the 2018 NBA Finals through two games. LeBron James has put up historic numbers to give the Cleveland Cavaliers a chance, but a record-setting game by Stephen Curry and the performance of role players on each team have given the Golden State Warriors a 2-0 series lead.
Kevin Durant, Klay Thompson and Draymond Green have played like stars for Golden State. Kevin Love and Larry Nance Jr. have had their moments for Cleveland, though it hasn't been nearly enough for the underdog Cavs.
Here are the stats that best encapsulate the first two games of series between the Warriors and Cavaliers:
LeBron's Scoring
James had the sixth 50-point game in NBA Finals history in the series opener, dropping 51 points in an overtime loss. The other five players that reached that milestone all won their respective games, though James was masterful in defeat. In addition to making 19 of his 32 field-goal attempts, the league's top star added eight rebounds and eight assists. He's averaging 40 points per game and a near triple-double following Cleveland's Game 2 loss.
Steph's Threes
The greatest shooter ever continues to make history for his prowess from three-point range. Curry hit a Finals record nine threes in Game 2, making more than half of his 17 attempts from behind the arc. He's 14-28 from three in the series, becoming the frontrunner to win the Finals MVP award, despite making less than 40 percent of his two-point attempts. Curry could hold the record for all-time playoff three-pointers before the series ends, currently sitting 15 threes behind Ray Allen with 370 makes.
The Other Cavs
There's only so much James can do. He can't beat a team that has two of the league's three best players and two other All-Stars by himself. His teammates are 14-53 (26.4 percent) from three-point range and 52-137 (37.9 percent) overall, missing plenty of open looks that James has created. That's not to mention the missed free throw by George Hill and the subsequent blunder by J.R. Smith in the final five seconds of Game 1 that cost Cleveland their chance to steal a win at Oracle Arena.
The Other Warriors
The Warriors are nearly impossible to beat when Curry and Durant are playing well. If their role players are also contributing, there's almost no point in even trying. That was the case in Game 2 when JaVale McGee, Shaun Livingston and David West combined to shoot a perfect 12-12 from the field for 25 points. Golden State struggled without Andre Iguodala in the Western Conference Finals and Game 1 against Cleveland, but the fifth member of the "Hampton's Five" wasn't missed in Game 2 when just about every Warrior that played made a positive contribution.
© Copyright IBTimes 2023. All rights reserved.