NBA: Former Laker Reveals What Makes Kobe Mad During Practice
A Laker from the Kobe-Shaq era revealed what made Kobe Bryant mad during team practice.
In the early 2000's, the Los Angeles Lakers ruled the whole NBA and became the world champions for three straight years. During those times, Bryant and Shaquille O'Neal didn't just play around, they put in a lot of hardwork even during team practice.
In fact, former Laker Mark "Mad Dog" Madsen revealed how intense Bryant was during the Lakers practice sessions. In his exclusive interview with "Fair Game," Madsen shared what made the Lakers icon mad during practice.
According to Madsen, even in the early 2000's, Bryant was already about "winning." And based on his first-hand experience, Bryant has no chill even during practice.
"One thing I love about Kobe is Kobe is all about winning. Winning at any level, and in practice it was no different," Madsen revealed.
During a practice session, Madsen recalled the times when their teammates would repeatedly lose the ball off Bryant's passes. As per Madsen, all hell broke loose as Bryant started coming at them. But the former Laker was fully aware that Bryant just wanted to push the whole team to be at its "best."
"If you miss the third one, he was comin' at you because he cared and he wanted to push you, he wanted to push the team to be its best," Madsen recalled.
This was not the first time Bryant went after a teammate. It's remembered that several years ago, Dwight Howard and Bryant had a conflict as co-stars in LA.
However, in one of his recent interviews before reuniting with the Lakers, Howard addressed Bryant and said that he doesn't have any personal problems with the Laker legend. Howard even noted that he and Bryant were just not on the same level of mentality towards the game.
According to Howard, Bryant has always been serious inside the court while he, on the other hand, likes to enjoy playing basketball.
Bryant even insulted Howard once by calling him "soft" in the middle of a game. But Howard took the incident as a learning lesson and claimed that it helped him mature as an NBA player.
"For years I kinda hated him for saying that. I hated him for that moment but I realized what he was talkin' about. I said ok, I get it now. I appreciate you Kobe thank you for saying I was soft," Howard said.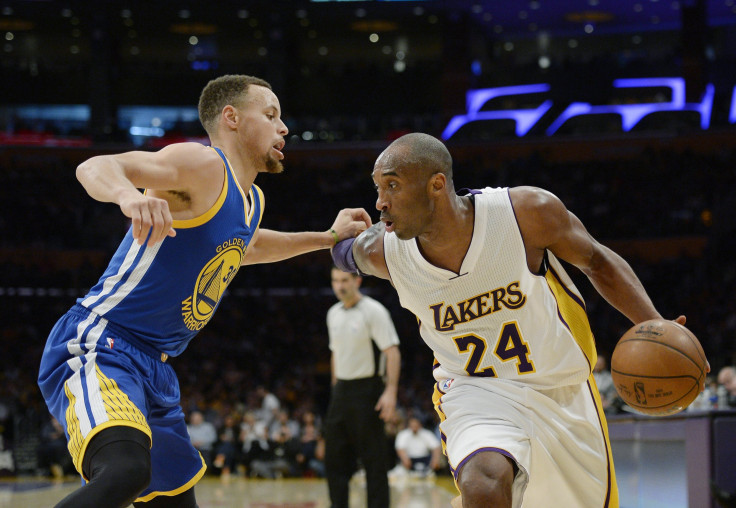 © Copyright IBTimes 2023. All rights reserved.