NBA: Shaquille O'Neal Once Bought Every Laker A New Rolex
A Laker legend revealed that Shaquille O'Neal once bought every Laker a new Rolex and helped him buy a new car.
Back in early to mid 2000's, Mark "Mad Dog" Madsen was once a crowd favorite back-up frontcourt for the Lakers. During his rookie season with the Lakers, Madsen had a good relationship with former Lakers superstar Shaq
In his recent exclusive interview with Fair Game, Madsen uncovered some interesting experiences he had with the Lakers icon.
According to Madsen, Shaq went to the locker room one day and ask who is driving the Toyota Astro van parked at Staples Centre. When Madsen admitted that it was him, Shaq took him carshopping and paid for the down payment of his new car.
"We get to the car dealership, he walks up to the first guy and he said 'take me straight to the manager' and he says 'Mr. Manager, this is Mad Dog and I'm gonna buy him a car today'," Madsen recalled.
Madsen also revealed what type of car Shaq bought him during that memorable day.
"It was a blue Chevy Tahoe," Madsen revealed.
After buying a brand new car, Madsen said that Shaq also bought him several pairs of jeans for him to rock with each day of the week.
The shopping experience didn't stop there, as per Madsen, Shaq also bought him a new "Rolex." After buying him one, the Laker legend all of a sudden decided to buy a new Rolex for every single player on the Lakers roster during that year.
"And then he took me Rolex shopping. And he bought a new Rolex for every single guy on the team," Madsen said.
Madsen's experience wasn't the first proof that Shaq is really a genuinely generous person. Last May, the retired Lakers star bought 10 pairs of shoes for a teenager with a size 18 feet.
According to Shaq, he knew how it feels to have a hardtime finding a pair of shoe because of having naturally big feet, Los Angeles Times noted.
"Mom couldn't afford shoes. The kid had big feet. That used to be me, my mom and my dad," Shaq told WGCL-TV in Atlanta.
Shaq took the kid to Friedman's Shoes in Atlanta, where owner Bruce Teilhaber once gave Shaq a pair of size 18 penny loafers for him to wear in his prom.
"I remember the price. It was a $180 pair of shoes, and my father asked Bruce about a layaway program. Bruce said, 'Don't worry about it. We'll take care of it'," Shaq recalled.
Shaq admitted that he was just trying to return the favor by buying the kid some shoes.
"I thought this was a good thing to do. Mom and kid, kid plays basketball. Bruce did it for me, I just wanted to return the favor," Shaq admitted.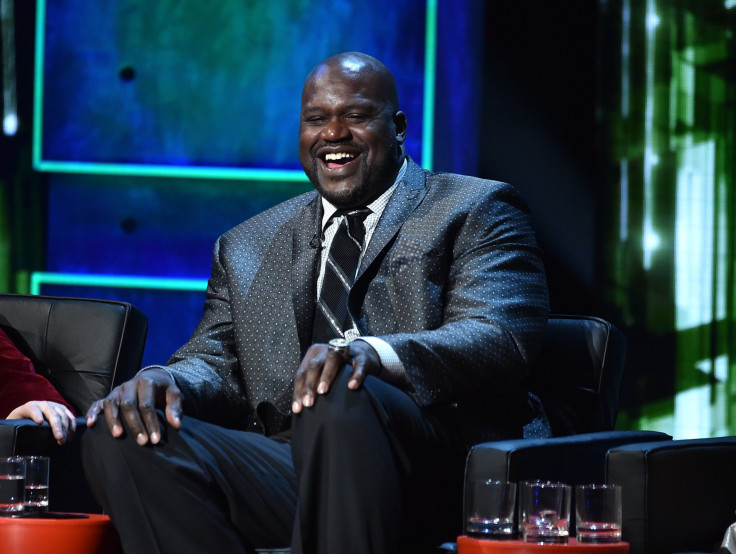 © Copyright IBTimes 2022. All rights reserved.
FOLLOW MORE IBT NEWS ON THE BELOW CHANNELS