NBA: Judges To Name Who Wins NBA Dunk Contest In Case Of A Tie, Source Says
KEY POINTS
Miami Heat players won two of three contests last night
Aaron Gordon lost his second dunk contest try
AP's Tim Reynolds says NBA has no plans of naming co-champions, giving the judges the power to choose
Fans in Chicago and the entire world were treated to one of the most exciting Slam Dunk contest on the second day of the NBA All-Star festivities where the Miami Heat players won two of the three events.
Third-year big man Bam Adebayo defeated the odds as he emerged as the winner of this year's edition of Skills Challenge. He beat Indiana Pacers' Domantas Sabonis to win the award and dethrone last year's winner Jayson Tatum.
Adebayo and Sabonis, curiously, had the lowest odds in winning the contest. Per DraftKings Sportsbook, the two finalists were rated as +1000, the lowest among all competitors and Brooklyn's Spencer Dinwiddie was the favorite to win it with +450.
On the Slam Dunk Contest, Derrick Jones, Jr. won the title after edging Orlando Magic's Aaron Gordon, 48-47 in the final dunk-off. The fourth-year highflyer out of UNLV performed a left-handed windmill a step inside the free-throw line and got perfect scores from all but two judges – Candace Parker and Chadwick Boseman – to get his 48 points.
Gordon, on the other hand, called on Boston Celtics rookie Tacko Fall to the delight of the crowd and did the improbable – jump over his 7-foot-5 frame and makes the attempt hanging off-two hands on the rim but the judges saw the results otherwise. Scottie Pippen, Boseman and Dwyane Wade gave the Magic forward a 9 to give DJJ the victory.
While the fans are thinking of a possibility of naming both players as co-champions, LeBron James is also thinking of the same thing as the two dunkers are giving everybody a hard time choosing who should be named as the winner.
Apparently, that can't be done.
Tim Reynolds of the Associated Press said that the NBA is not looking for both to be named as co-champions. The contest will be just called off and the judges will have the final say on who they think is deserving to win.
The All-Star Game is set tomorrow as Team LeBron and Team Giannis go up against each other for charity and for Kobe Bryant's honor.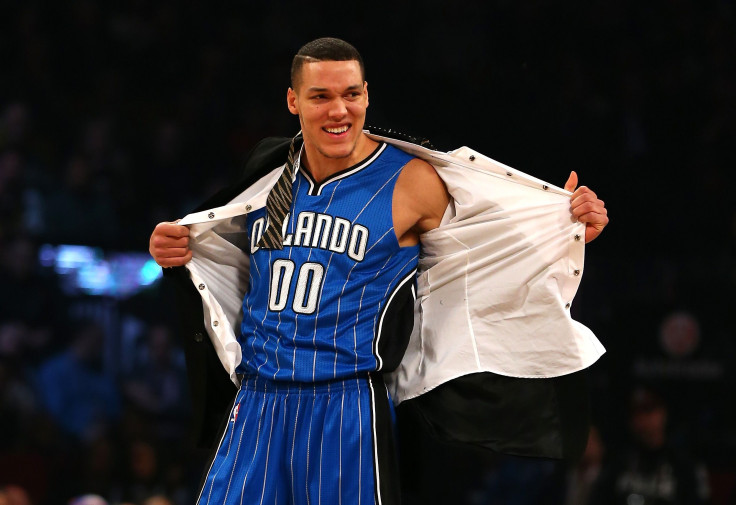 © Copyright IBTimes 2023. All rights reserved.