NBA: Kristaps Porzingis Admits Something Could've Made Him Stay With Knicks
Dallas Mavericks newest star Kristaps Porzingis admitted that something could have made him stay with the New York Knicks.
The drama behind Porzingis' exit from the Knicks was one of the most notable player-team feuds in NBA. It will be remembered that the 7-foot-3 finesse big man parted ways with the Knicks due to his apparent attitude problem and unwillingness to make long-term commitments with the team.
Reports claim that Porzingis developed a hideous relationship because of the Knicks' unwillingness to hire his physiotherapist. Some said that it also had something to do with the organization's treatment of his former teammate Carmelo Anthony and some trust issues with Knicks president Steve Mills' management style.
The relationship worsens as Porzingis reportedly began exhibiting "diva" behavior. This includes blowing off an exit meeting with management following the 2016-17 season and cursing at his coach during practice. It was also noted that the team started to develop concerns about his brother/agent and felt Porzingis was becoming detached from the team.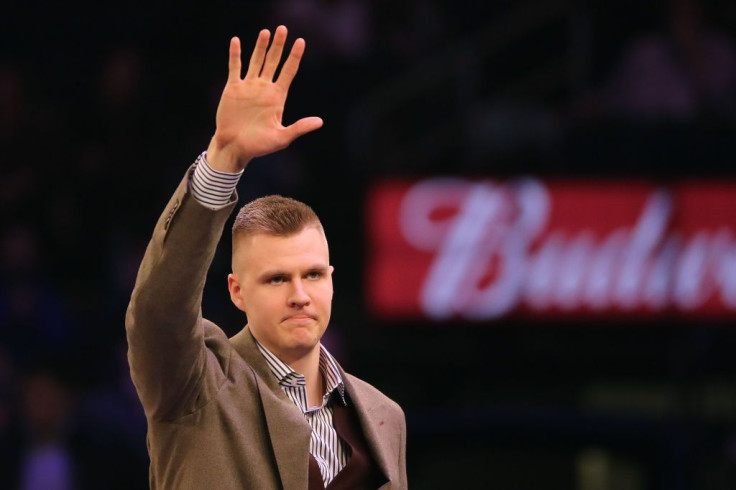 This season, Porzingis finally found a new home with the Mavs. But the stigma of being a "diva" in New York seems to still haunt him. In fact in a recent interview with New York Post, the Latvian star once again addressed the issue.
According to Porzingis, it "wasn't the way he wanted" to part with the Knicks.
"I don't know. I'll probably get in more trouble if I start talking about that stuff," Porzingis said with a chuckle Thursday, when asked if there was anything he wanted to clarify about what happened on the way out.
"That definitely wasn't the way I wanted it to happen. But there wasn't really [any] other way how to do it," Porzingis continued.
It appears that Porzingis has already moved on as he admitted that he made some mistakes. He also revealed that something could've made him stay with the Knicks but chose to not disclose more details at this point.
"So we all make mistakes. It wasn't the perfect — there was no smooth way out of that. It got a little bit ugly, but it's in the past. I have nothing negative, really, to say about that situation," Porzingis admitted.
"Of course," Porzingis answered when asked about wanting to stay with the Knicks.
"I loved my time there, for real, I did love my time there and I loved the support. That's all I got to say," Porzingis added.
© Copyright IBTimes 2023. All rights reserved.