NBA: LeBron James Takes Part In Shaping Up OKC Thunder's Young Core
One of OKC Thunder's young core claims he learned a lot from NBA superstar LeBron James.
Oklahoma City Thunder forward Darius Bazley is highly expected to receive a lot of playing time next season. Now that his team is in a transition period following the departures of Russell Westbrook and Paul George, Bazley is viewed as one of the key players to step up for the team.
However, Bazley won't have the opportunity to learn from George but with the help of his agent Rich Paul, the Thunder forward had the chance to learn from one of the most sought-after mentors in the NBA, "King" James himself .
As part of his preparation for the upcoming season, Bazley spent some time with James over the past year. Since Bazley is signed to the Klutch Sports Group, which also represents James and a number of other elite players, Bazley ensured that he got the most of the opportunity to be mentored by James.
In an interview with Nick Friedell of ESPN, Bazley reveald that the experience was highly beneficial to him as newbie. Although the conversation rarely involved basketball, James apparently mentored Bazley on off-the-court situations.
"It's more like — we're at Top Golf or something and we're just having a good time stuff like that," Bazley said. "Sometimes you don't even have to have a one-on-one. You can just sit down and listen. If you listen more than you speak, you'll learn a lot. And with my situation, I was lucky enough to be around greatness every day," Bazley stated.
It seems like James is currently viewed by young players as the most inspirational NBA star in the league. Based on a recent survey that asked players of the 2019 NBA draft class a number of league-related questions, James turned out to be the favorite player of the NBA youngsters.
In the survey, James garnered an astounding 38 percent of incoming rookies votes. While James' former NBA Finals rival Kevin Durant came at 2nd who netted 20 percent of the votes
Bazley prospect did not play competitive basketball last year, instead opting to intern at New Balance. He also had an opportunity to train ahead of the 2019 NBA Draft.
According to NBA.com, Bazley is a unique type of player and could possibly play a big role for the Thunder next season.
Based on NBA's assessment, Bazley is in good size for a forward measured at 6'9 in shoes with a 7'0 wingspan. It was also noted that his improving 208-pound frame goes along with an impressive combination of quickness and explosiveness.
The Thunder forward also showed some playmaking ability on both ends, talent and body control as a slasher, and instincts as a rebounder.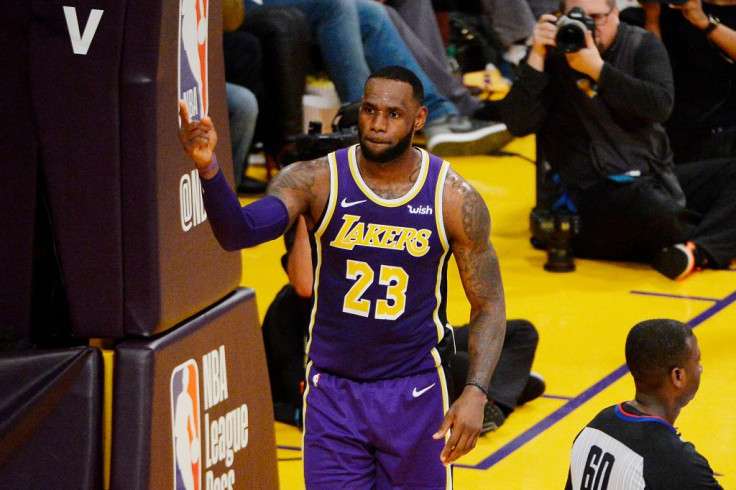 © Copyright IBTimes 2022. All rights reserved.
FOLLOW MORE IBT NEWS ON THE BELOW CHANNELS