NBA News: Clippers Coach Doesn't 'Give A Damn' Over Resting Kawhi, Paul George
KEY POINTS
The Los Angeles Clippers rested Kawhi Leonard and Paul George in their last two losses
Head coach Tyronn Lue does not care about criticism over the Clippers' perceived tactics
The Clippers will face the Dallas Mavericks in the first round of the playoffs
Los Angeles Clippers head coach Tyronn Lue isn't having any criticism over the team's decision to rest stars Kawhi Leonard and Paul George towards the end of the regular season.
Lue hit back at those saying the Clippers allegedly chose their seeding—or avoided the Los Angeles Lakers by dropping their last two assignments against the Houston Rockets and Oklahoma City Thunder.
"I don't give a damn what anybody else thinks on the outside [because] I don't listen to that anyways," Lue said, as noted by The Athletic.
In both losses, Leonard and George were DNPs. Center Ivica Zubac played a total of four minutes, while Marcus Morris sat out against OKC after barely seeing time versus Houston.
The Clippers fell to the fourth seed in the Western Conference, arranging a first-round playoff series against the fifth-seeded Dallas Mavericks.
It will be a repeat of the 2020 playoffs, where the Clippers beat Luka Doncic and Kristaps Porzingis' side in six games.
"So at the end of the day, I am the coach of the team, we decided to go health over anything else, we finally got our team healthy and that's what we focused on," Lue added.
Recently, Lakers forward Jared Dudley called the Clippers and Denver Nuggets' perceived tactics "smart" as both contenders rested their starters in their last few regular-season meetings.
The Nuggets wound up with the third seed and shall face Damian Lillard and the Portland Trail Blazers.
Lue is in his first season as the full-time head coach of the franchise after Doc Rivers departed and signed with the Philadelphia 76ers.
The mentor added health is the top priority for the team, regardless of speculations being hurled towards them.
"[Health is] the most important thing to me, so whatever people say on the outside, I don't care," Lue insisted.
"I don't read Twitter, or have Twitter, or InstaTwit, or all that, I don't care about all that. I'm my own man, I do what I want to do. That's how I live my life."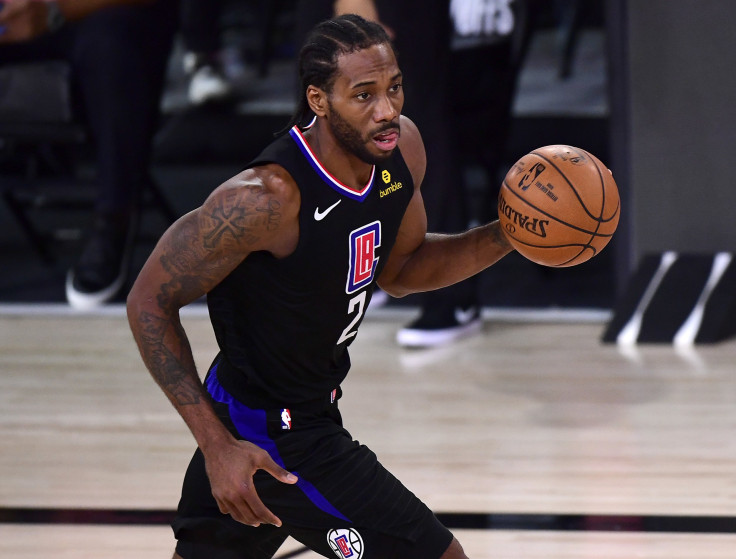 © Copyright IBTimes 2023. All rights reserved.